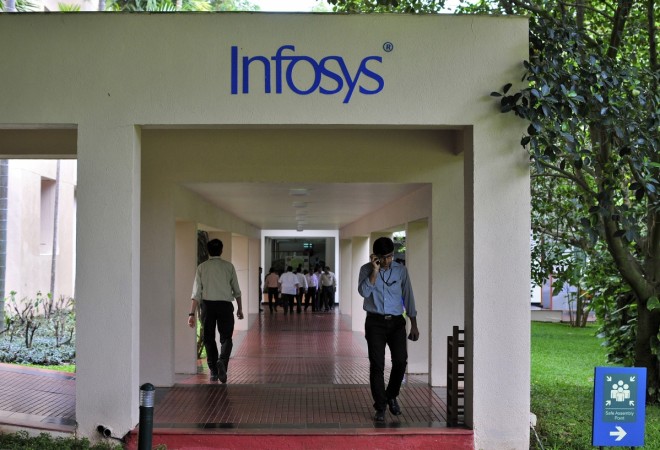 Infosys shares jumped 0.38 percent on Friday in response to the IT software services exporter saying revenue guidance could be lowered for a second time this fiscal over persisting risks, like Brexit.
At an investors' conference organised by JP Morgan recently, Infosys CEO Vishal Sikka said, "I can tell you that the second quarter will be better. But we are seeing some risks that could lead to a downward revision of the guidance because the environment has worsened as we have gone into the quarter."
The company lowered its guidance earlier in July while announcing its first quarter results, leading to its share price plunging almost 10 percent.
The Bengaluru-based company had lowered guidance to 10.5 to 12 percent in constant currency terms from 11.5 to 13.5 percent in July.
The Inofsys stock was trading at Rs. 1,045.35 at around 9:36 a.m. on Friday, up 0.38 percent from its previous close on the Bombay Stock Exchange.
Last month, the Bengaluru-based IT software services exporter said in a statement that RBS had scrapped a project to spin off and list Williams & Glyn (W&G) as a separate entity. Infosys, along with IBM, had won a project in September 2013 to develop computer systems for W&G for an estimated Rs. 2,500 crore.
Infosys had deployed about 3,000 people on the project as the technology partner.
The company recorded a 4.47 percent decline in consolidated net profit sequentially for the quarter ended June 30, 2016 even as profits rose by 13.4 percent on a YoY basis. In revenues, Bengaluru-based Infosys registered a growth of 1.4 percent sequentially and 16.9 percent YoY for the June 30, 2016 quarter.