Yuvraj Singh has been ignored by the Board of Control for Cricket in India (BCCI) selectors for the last few limited-overs series. Some claim that his future with the Indian team is more or less over with the player having failed to clear the Yo-Yo test, which is mandatory to be considered for Indian team selection.
There is no double standards as far as Yo-Yo test is concerned. Be it a junior cricketer or an experienced, senior cricketer, one has to be on top of his fitness to play for India.
Read here to know - what is yo-yo test exactly?
There are no excuses with India captain Virat Kohli, being a fitness freak, setting an example for others to follow. The game of cricket nowadays has moved on so much that there is no place in the game for over-sized cricketers or non-fit players.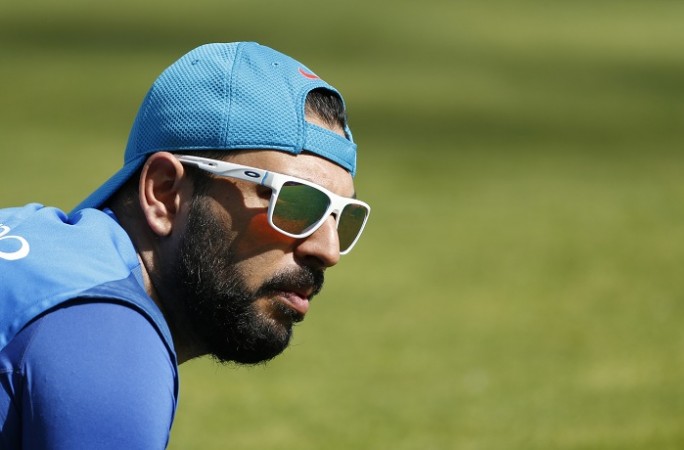 Yuvraj seems to have failed the fitness test, leading to his exclusion. Looking at the way Yuvraj has been ignored, the left-hander has become a determined person. He wants to play for India again, and a hungry Southpaw is at the National Cricket Academy (NCA) in Bengaluru, working to improve his fitness.
Also read: Former captain reveals how Yuvraj Singh can make comeback into the Indian side
As per "Hindustan Times" report, Yuvraj's fitness training at the NCA will end on 28th November, and the player will once again appear for the Yo-Yo test before the selectors meet to pick India's team for the upcoming ODI and T20I series against Sri Lanka.
If he proves his fitness, and the selectors deem him fit to play for India, it could represent Yuvraj a golden chance to prove his class and show where he belongs. With India playing Sri Lanka, not one of the strongest teams in international cricket currently, Yuvraj can make best use of the opportunity and score big runs.
Besides Sri Lanka being a weaker side, there is currently a middle order muddle in the Indian team. India have tried Manish Pandey, Dinesh Karthik and others, but no one has been able to justify their selection much.
The most important thing as of now would be – can Yuvraj prove his fitness and make a comeback? Then only, Yuvraj can think of answering his critics with the bat.