SBS romantic fantasy drama Reunited Worlds, that is also known as Into The World Again, will be back with episodes 9 and 10 on next Wednesday, August 2, at 10 pm KST. The episodes could feature some new challenges for Sung Hae Sung.
The male protagonist was just getting adjusted to the new world. He was really happy with Jung Jung Won, Shin Ho Bang, Hong Jin Joo, Cha Tae Hoon and Gil Moon Sik. Yeo Jin Goo's character also managed to earn the trust of his younger brother Sung Hae Cheol.
With the help of an elderly person, the male protagonist even came to know a bit about his powers and the reason for his return. But things took a turn for the worst after he came near a mysterious person, who was talking to Cha Min Joon.
Also read School 2017 episode 5 preview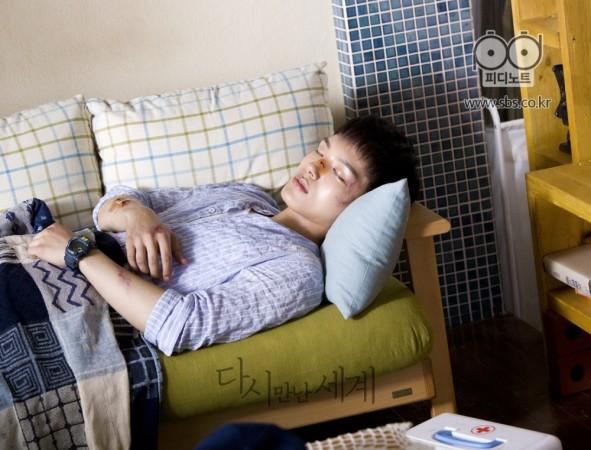 Sung Hae Sung struggled to breathe and collapsed as he walked towards the mysterious person in a cliffhanger of episode 8. Is it an evil force or somebody who can control the male protagonist and his powers?
Korean drama lovers will have to wait until Wednesday to know more about the onscreen couple since SBS is yet to release the trailer and promotional photos for episodes 9 and 10. In the meantime, you can watch the first eight episodes online here.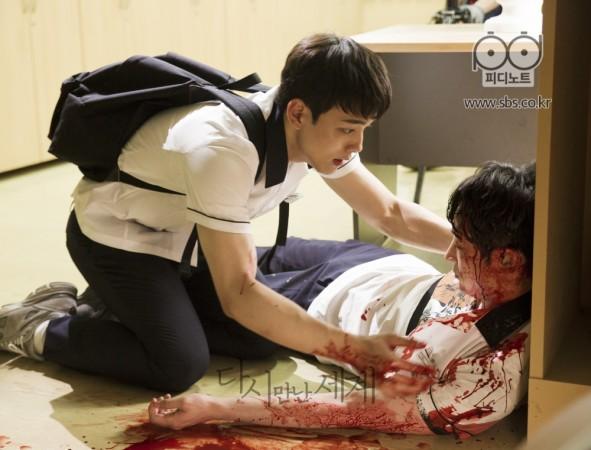 The high school student might have returned to the world after 12 years to clear up his name. He was framed as a murderer and his siblings had to pay the price. The male protagonist will have to find the real criminal and his younger brother Sung Young Joon is a suspect.
After solving the mysterious murder case of his schoolmate, the male protagonist will probably return to his own world and Jung Jung Won might get married to the restaurant owner Cha Min Joon.