School 2017, the KBS fictional drama, will be back with episode 5 next Monday, July 31, at 10 pm KST. This chapter will probably reveal more details about the mysterious student X.
Ra Eun Ho was desperate to find out the real person behind the hooded figure and expose him to clear her name. She was sure that it could either be the class topper Song Dae Hwi or the billionaire boy Hyun Tae Woon.
The female lead started her secret investigation for the mysterious student and continued tracking all the moves of the two suspects. But after several interactions with them, she realised that they have their own reasons to fight against the school management.
Also read Hwarang actor Do Ji Han to reunite with co-star Choi Min Ho?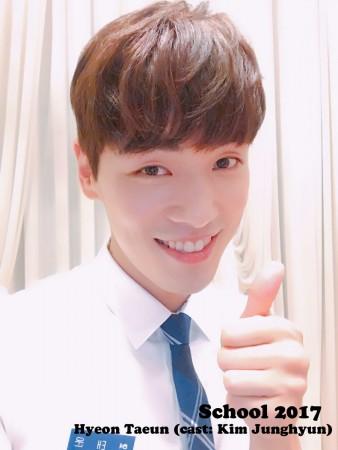 Even the timely interference of teacher Shim Kang Myung forced Eun Ho to stop hurting her classmates for some personal reasons. She decided to back up from her decision to trap the mysterious student and expose his identity.
In the meantime, principal Yang Do Jin with the help of his assistant Park Myung Deok managed to set a trap for the mysterious student and he falls deeper into it. When he was about to get caught, the female lead helped him out.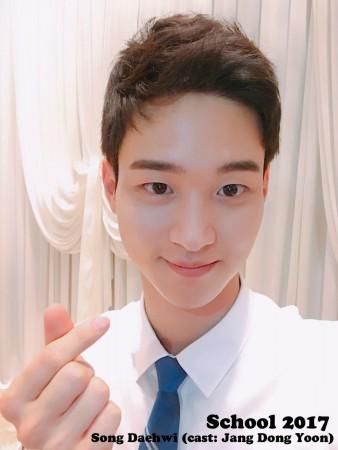 But things took a turn for the worst after some of the students saw Mr X at the courtyard and started chasing him. Eun Ho was quite sure that it is Dae Hwi and she also joined the crowd to chase him. Towards the end of episode 4, she was surprised to see Tae Woon standing in front of her wearing a hoody. Is he the real X?
A section of fans believe that the billionaire boy has nothing to do with the mysterious student. "It's so obvious that Tae Woon is not X," stated a viewer. "I doubt taewoon is the real X," commented the next one.

"I'm pretty sure he is not the real X, by him saying "you bother me too much," I think he means that she keeps spying on him thinking he was X. So he just does it for the fun of it to satisfy her. I guess he doesn't want her to go through any more hardships. Because he cares for her, and somehow he always ends up saving her life in the principal's office. Or that it could be the fact that he wants to stop his father from using his power to protect him all the times which he is not happy with. This is just my theory, I don't have a reason why he should be X?" wrote a fan.
Find out what lies ahead for the students and teachers of high school next Monday at 10 pm KST. Until then, catch up with the first four episodes online here.