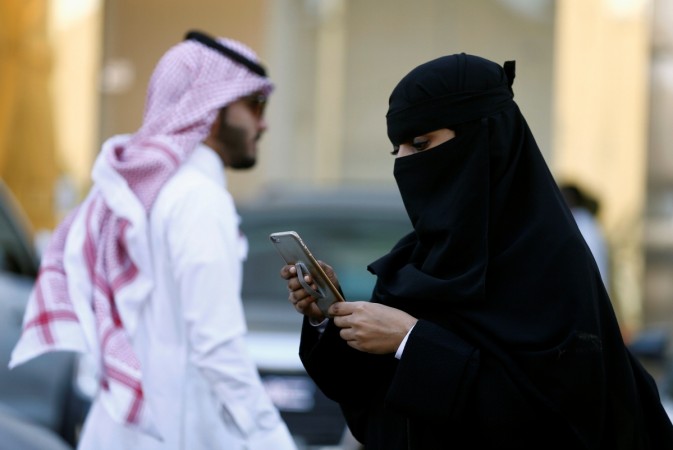 A restaurant employee in Saudi Arabia has been arrested for speaking to a woman during his lunch break. The video of the incident shows the employee talking to a woman after she approached him behind a fast food eatery in the city of Mecca in the kingdom's west.
The video went viral on social media and sparked debate. While some users said the behaviour was "immoral," several other users said that there is nothing wrong with two people talking.
After the video went viral, the employee was identified, arrested and punished for "going against the norms and values."
"After a thorough investigation into the matter, officers identified the place where the incident happened. It is a fast food restaurant located behind a school," Mecca police said in a statement, according to Stepfeed.
"The woman seen in the video is a student at the school and approached the man during the lunch break, going against our norms and values. After police officers identified the man, he was arrested, investigated and punished according to our rules and regulations," he added.
The arrest happened after Saudi Arabia last year issued new guidelines and asked the religious police to be "gentle and humane" when dealing with the public. Women entering sports arenas or talking to unrelated men was frowned upon.
But last year, Saudi Arabia issued new guidelines to restrict the powers of the country's religious police -- the Mutawas.
Saudi Arabia is becoming a more socially progressive society. The Kingdom's Crown Prince Mohammed bin Salman even announced plans of building a "futuristic megacity" that will have a different lifestyle for women.
"This place is not for conventional people or companies, this will be a place for the dreamers of the world," he said at the conference. "The strong political will and the desire of a nation. All the success factors are there to create something big in Saudi Arabia," he added.