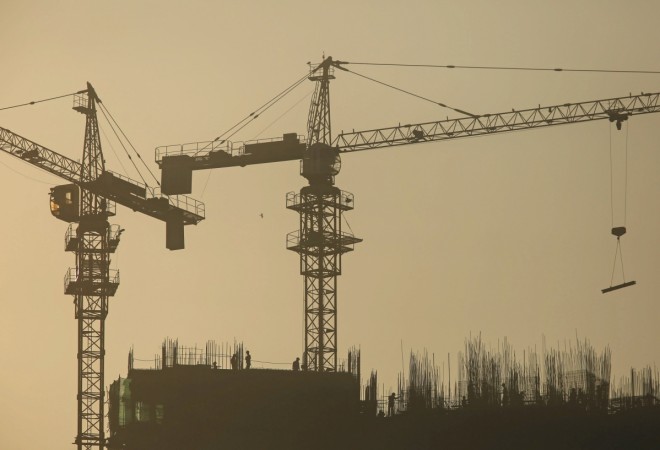 New project launches in seven top cities across India declined in 2015 due to delays in clearances, notwithstanding soft home loan rates, according to real-estate consultancy Colliers International.
There were nearly 1.2 lakh units launched during the year as compared to about 1.5 lakh units because buyers turned "cautious", said Surabhi Arora, Associate Director Research (India), in a report.
Mumbai saw a sharp fall of 40 percent at 35,000 units.
"Due to high unsold inventory levels and overall lower transaction volumes, developers remained cautious in launching new projects. Moreover, an uncertainty loomed over the Mumbai development plan 2034," she said.
While primary sales were driven by mid-range and affordable projects located in the city's western suburbs and peripheral areas, celebrities and industrialists drove business in premium residential apartments in south Mumbai and western suburbs, Arora said.
"Despite lower transaction volumes, the capital values in secondary market increased by 6% YoY across major micro markets," she said.
Delhi extended its subdued trend of last year to 2015 as well, with transaction volumes for prime residential properties remaining low in both primary and secondary market. The city saw 2,400 new residential units being launched during the year.
"On the supply side, the city witnessed completion of a few small-scale residential redevelopment projects," Arora said.
Gurgaon was a victim of buyers waiting for prices to fall down further, resulting in 10,300 units being launched, 45 percent less than 2014.
Noida was no exception, with just 6,300 units launched, down 36 percent from homes launched in 2014. The main reason was the National Green Tribunal's (NGT) order due to which several completed projects awaiting possession could not get occupation certificate from the authority within the eco-sensitive zone around the Okhla Bird Sanctuary, according to Arora.
Chennai saw 12,000 units being launched during the year, 40 percent of it in the post-Sholinganallur toll plaza belt consisting of locations such as Kelambakkam, Navalur and Padur.
Bangalore's 22,000 new residential units were driven by increased interests evinced both by end-users and investors.
The situation is expected to recover moderately in the current year, mainly due to prevailing soft home loan rates and an increase in employment arising out of higher office absorption, Arora said.
The recent announcement of the first list of smart cities is likely to boost housing demand in the current year.