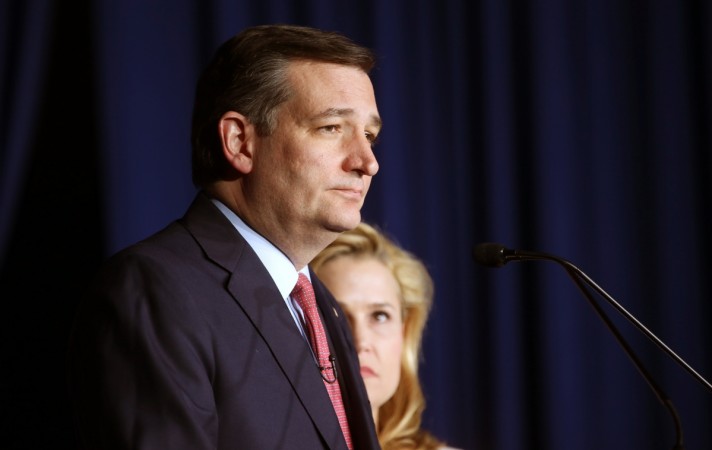 Republican presidential candidate Ted Cruz ended his campaign on Tuesday after losing in the Indiana primaries, leaving the nomination race for the November elections open for real estate tycoon Donald Trump, who has already declared himself the "presumptive nominee." Democratic front-runner Hillary Clinton was beaten by rival Bernie Sanders, but she is still cinched to win her party's nomination.
Trump had said he was the "presumptive nominee" after winning primaries in five states in northeast United States last week. Cruz was believed to be the last remaining competitor thought capable of stopping the Trump's juggernaut.
Trump, who has in the past launched scathing attacks on Cruz, softened his stand on Tuesday after Cruz's exit.
"Ted Cruz, I don't know if he likes me or doesn't like me. But he is one hell of a competitor. He is one smart guy. And he has got an amazing future," he said, according to Reuters.
Ohio Governor John Kasich, the only Republican candidate remaining to stop Trump, vowed to stay in the race.
"As long as it remains possible Governor Kasich will fight for the higher path," Kasich's senior strategist John Weaver reportedly said. "Governor Kasich will continue to campaign and offer the voters a clear choice for our country."
On the Democratic front, Vermont Senator Bernie Sanders had vowed to continue the fight till the last vote, despite considerably lagging behind Clinton.
"The Clinton campaign thinks this campaign is over. They're wrong," Sanders said after his Indiana victory, according to the Guardian.
However, Clinton is likely to win the nomination race, having already secured 92 percent of the delegates needed, according to the Associated Press.