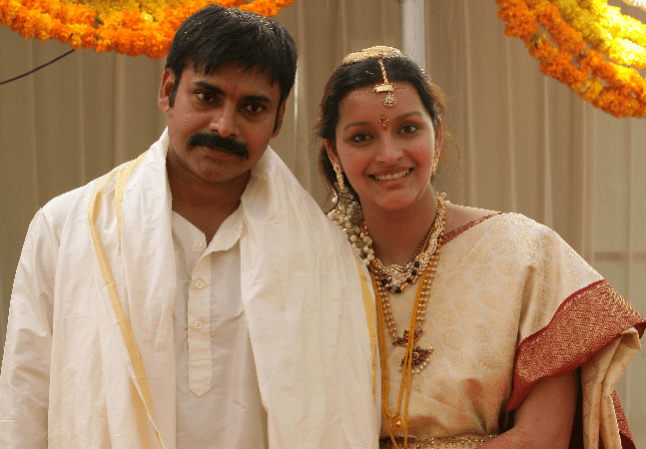 Pawan Kalyan's ex-wife, actress Renu Desai, who recently got engaged to her secret boyfriend, has deleted her Twitter account and the buzz is that she decided to quit the site after being trolled by the power star's fans.
Six years after divorcing Pawan Kalyan, Renu Desai got engaged to her boyfriend, who she was said to be secretly dating for years. The actress recently hinted about her engagement. Ever since, a lot of people were questioning her second marriage, while some conveyed best wishes. She thanked the people those who wished her but kept mum on trollers.
Renu Desai's ex-husband Pawan Kalyan took to Twitter on June 26 to wish her on her new journey. The actor tweeted, "My wholehearted wishes to Ms. Renu garu for entering a new phase of happiness. I wish and pray Almighty & the Mother Nature to bestow upon her abundant health, peace and prosperity (sic)"
Many in the film industry thought that Pawan Kalyan's tweet might put an end to the relentless trolling of Renu Desai. But his wishes seemed to have the least effect on some people, who continued to abuse her. The upset actress is said to have decided to quit Twitter. A statement, which is claimed to be released Renu Desai, doing rounds on the social media and it reveals the reason why she deleted her page.
The statement reads, "I feel that there is too much negativity on Twitter. Most of the twitter accounts are anonymous & personally or professionally frustrated humans, who just like to write negative about film or political people. As I am starting a new phase of my life, I've decided to deactivate my twitter handle & stay away from the negativity that comes with it. Thank you all who were genuine well-wishers and were kind and gentle with me in my bad phase of life."
However, we cannot say that all the people, who were trolling Renu Desai, are the fans of power star Pawan Kalyan. There could be some people, who don't like the idea of second marriage for a woman. They need to answer one question. When Pawan Kalyan moved on his life and married another woman, why Renu Desai should have the same right? Why should she remain single rest of her life?