While many knew Paul Allen as the co-founder of Microsoft, several recalled him for his contribution to the world of sports. Allen, a jack of all trades, was indeed a visionary when it comes to the Portland Trail Blazers fans who were close to their enigmatic chairman.
Allen has truly left behind an unfillable void in the world of sports but the ultimate trail brazer was also one of the biggest names to emerge from Silicon Valley, California.
Little did Allen knew when he co-founded Microsoft with Bill Gates in 1983 that his startup venture would make him worth tens of billions. Interestingly, the name 'Micro-soft' was also suggested by Allen and he has also been credited with devising the two button mouse.
However, the apparent fallout with Bill Gates made him follow a different path by investing in a multitude of side projects and charitable ventures spanning from buying World War II memorabilia and owning a museum of one of his biggest idols -- Jimi Hendrix.
Meanwhile, there is an interesting anecdote on the billionaire philanthropist, courtesy legendary music producer Quincy Jones.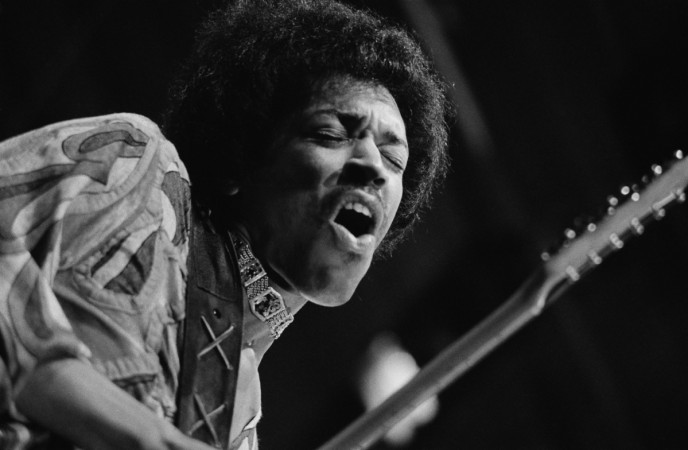 During an exclusive interview with New York magazine's Vulture, Quincy sang the praises of the tech mogul's guitar skills. Wait, that is not all. The Grammy Legend Award winner also likened Allen to Hendrix.
While crediting the music of Eric Clapton's band Cream, he asked the interviewer, "But you know who sings and plays just like Hendrix?"
"Paul Allen," Jones exclaimed.
"I went on a trip on his yacht, and he had David Crosby, Joe Walsh, Sean Lennon — all those crazy motherf—–s. Then on the last two days, Stevie Wonder came on with his band and made Paul come up and play with him — he's good, man."
Allen had expressed his affinity to Jimi Hendrix quite a few times in the past as well. In his write up -- Idea Man: A Memoir by the Cofounder of Microsoft -- Allen mentions that he was obsessed with the 'Purple Haze' rocker and had also talked about mimicking his guitar skills.
"I knew I'd never play it the way Jimi did, but I was satisfied," he wrote.
The Microsoft co-founder was also known to keep a few guitars in his yacht and enjoyed quite a few jamming session with his musician mates.