Reliance Jio has made waves in the telecom industry, forcing the incumbent operators to revise their tariffs to keep up with the competition. But Jio has a lead over its rivals, mainly due to its free 4G internet and HD calling services until the year-end, and attractive low-cost tariffs starting January 1 2017.
While over 16 million users successfully got connected to Jio's network in a month, creating a new world record, some users are still struggling to get the free 4G SIM card. Due to the overwhelming demand, several mobile users haven't been able join the group. But Jio SIM card isn't the only way to get connected to the new network.
Reliance launched a mobile hotspot device dubbed as JioFi 2, which connects multiple devices (smartphones and laptops) at once. We reviewed this tiny device to power our smartphones and a laptop over the course of a few days.
During our review, we found several uses of JioFi 2, but also felt it could be made better. Here is our comprehensive review of JioFi 2.
Design
Reliance JioFi 2 is sleek, handy and comfortable to carry around. It easily fits inside the pocket to provide Wi-Fi range to nearby devices. There is a display on the JioFi 2, which shows when the device is powered on and ready to connect.
It uses a microUSB slot on the right side and a WPS button is on its left. The back cover can be removed to access the battery, insert SIM card and a microSD card.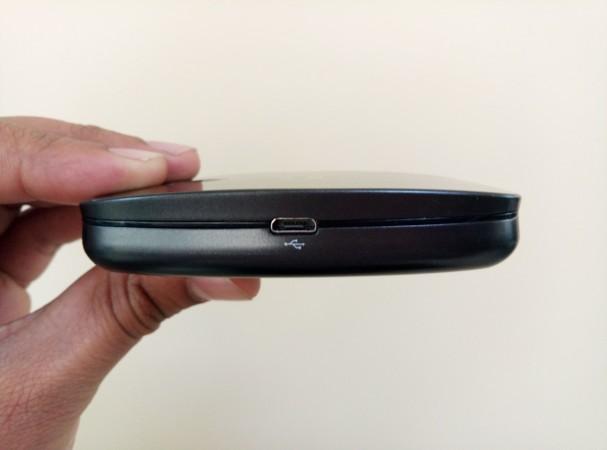 Compatibility
JioFi 2 can power up to 30 devices as long as they have Wi-Fi functionality. But in order to get a better coverage on all devices, it is recommended that users connect up to 10 devices. Smartphones, laptops, PCs, Smart TVs and other internet-powered devices can be connected to JioFi 2 in order to access the internet.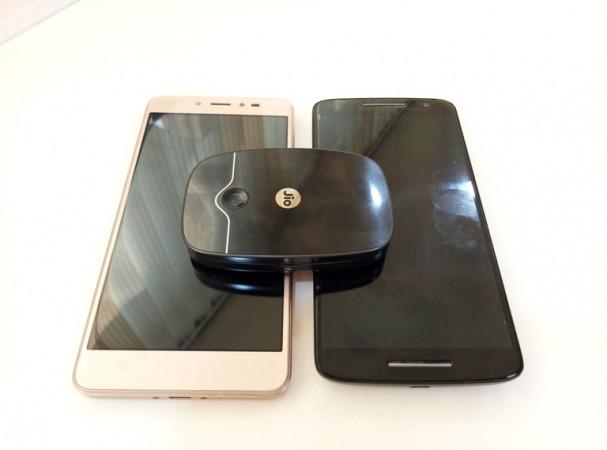 Battery
JioFi 2 is powered by a 2,300mAh battery, which is a standard size for most low-budget smartphones. We were rather disappointed by JioFi's battery life, as it delivered not more than four hours when connected to three devices at a time. Since the charging process is slow, and takes about 3-4 hours to fully get charged, it makes it difficult to rely on JioFi to travel with on long excursions.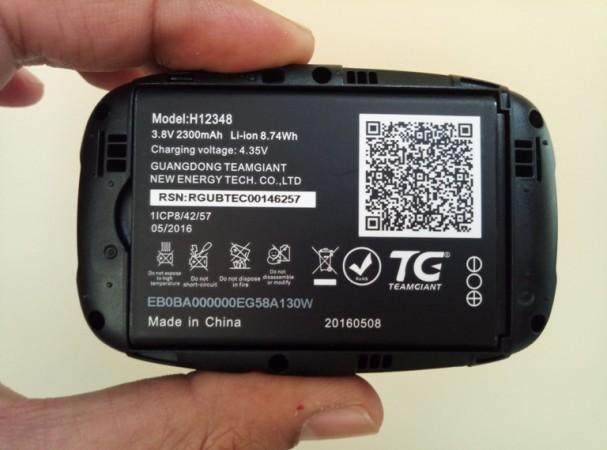 Speed
We have tested Jio's internet on both Jio SIM card and JioFi 2. The JioFi 2 has an advantage over the free Jio SIM cards as it has no FUP limit, but the difference in speed is not too great. The uploads are extremely good, but JioFi 2's download speeds are not up to the mark. After all, it uses the same network as the Jio SIM card, which we found to be inconsistent.
Since JioFi 2 lacks any FUP limit, we expected the speeds to be relatively well throughout the day and night. But that wasn't the case. JioFi 2 may be a good device to browse, stream and upload data, but it is certainly not reliable for downloading files.
We ran some tests while connected to JioFi 2 on multiple devices and as we see the results vary from one device to another.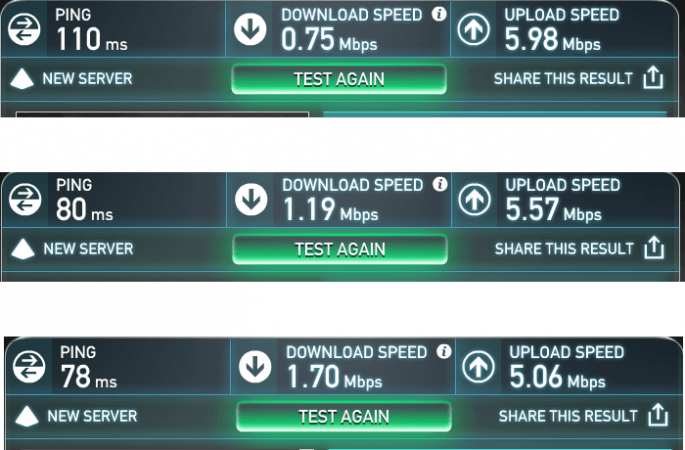 Verdict
If you are planning to ditch your current broadband service or stop using your dongle because JioFi 2, with its unlimited internet access, looks tempting, you may need to think again. JioFi 2 is not as reliable as the broadband, but it can certainly be a replacement for dongles. Due to low battery life, users might end up using JioFi 2 while staying connected to their laptop for charging.
It costs Rs 2,000 and is available at Reliance Digital, Xpress and Xpress mini stores. Although the service is free for now, it remains to be seen what tariffs Reliance will launch for its JioFi 2 next year. Unless you have Rs 2,000 to spare, it may not be such a great idea to ditch your broadband for JioFi 2 just yet.
Pros
JioFi 2 lets you connect up to 10 devices with decent coverage.
Users get free access to Jio apps and services, which include free HD voice calls from any phone connected to JioFi 2's network.
Browsing of movies and songs from MyJio apps is excellent.
No FUP limit.
Mobility.
Cons
JioFi 2 heats to an unbearable point, making it difficult to carry in pocket despite its compact size.
JioFi 2 video streaming on third-party apps like YouTube is not as great as in MyJio apps.
Jio's voice call coverage is still in the development phase, which means users cannot take advantage of the free HD voice calls it offers.
JioFi 2 doesn't start at times, and requires reinsertion of battery every time that happens.
Battery life isn't long enough.