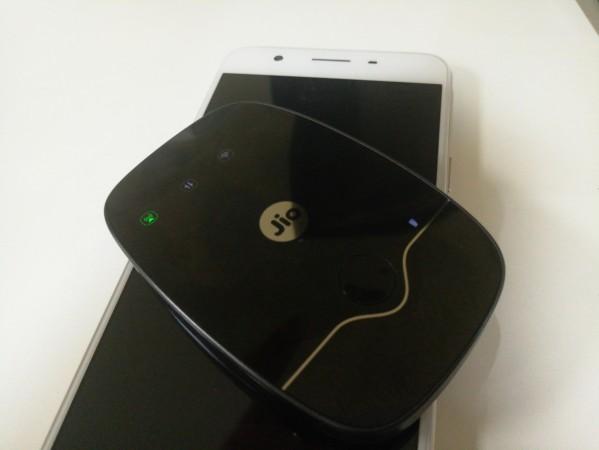 If you have bought a Reliance JioFi 2 hotspot device to wirelessly connect multiple devices, here's an important setting that will make your life a lot easier.
In order to connect to JioFi's network, users must search for the SSID or the network ID using Wi-Fi on a smartphone or a PC. Then, enter the randomly-picked letters and numbers as the password, which can be quite a task when you have to connect new devices all the time.
The username and the password for every JioFi hotspot device are unique and printed underneath the battery. Since it is better to have a personal SSID and a password, here's you anyone with a JioFi hotspot can change it instantly.
Step 1: Connect to JioFi network using the existing username and password.
Step 2: Open browser and type 192.168.1.1 in the address bar and enter.
Step 3: When you get Jio's Web Admin page, click on Login at the top right hand corner.
Step 4: Type 'administrator' for both username and password in the popup window and select Login.
Step 5: Select Settings just below the Jio logo at the top.
Step 6: Click on WiFi from the left hand panel.
Step 7: Delete the existing SSID and enter your own username instead.
Step 8: Find Security Key from the list and delete the existing one and enter your Wi-Fi password.
Step 9: Click on Apply and select OK to confirm changes.
This process will restart JioFi 2, so be patient for two minutes. In the meantime, you will be disconnected from the internet on your existing device as well as all the other devices on that network. Once JioFi 2 restarts, connect once again to the new SSID with your new password and you are good to go.