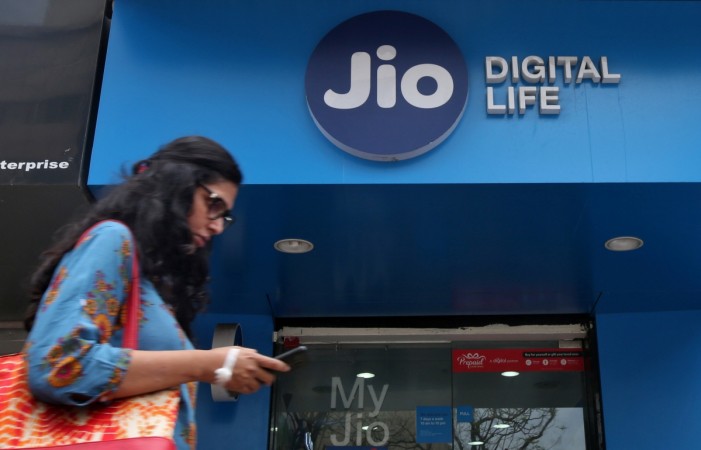 Reliance Jio Infocomm has shifted the production its 4th generation (4G) phone to India from China due to supply related glitches at the Chinese facility.
Currently, the Mukesh Ambani-owned firm has entrusted an unknown Chennai-based company to produce its flagship phone, a move to overcome the production capacity issues in its previous Chinese unit, reported Mint.
"In the second phase, we have received expressions of interest for 10 million devices and have already started manufacturing in Chennai," one of the Reliance Jio officials told the business daily.
Another official aware of Jio's plans said the capacity constraints at the Chinese vendor's facility resulted in missing firm's sales target, hence the company decided to shift the production facility.
"The manufacturing capacity in China is 300,000-400,000 devices per day maximum. The fulfilment team responsible to get the devices manufactured has not been able to deliver. The target to achieve sales of 200 million phones by December 2018 seems unlikely," the official told Mint.
Earlier in July, Mukesh Ambani, the chairman of Reliance Industries, parent company of Reliance Jio Infocomm, had stated that the production of Jio phones in India would start by the last quarter of the ongoing fiscal.
With free-for-life call service and dirt cheap data through new fourth-generation wireless service, Reliance Jio has sparked a price war and consolidation in the Indian telecom industry since its entry last year.
Currently, Jio has over 145.96 million users as the company continues to gain market share, putting older players such as Airtel, Vodafone and Idea under much stress to retain their business.
While launching the phone this year, Ambani said the company was "targeting to have 5 million Jio phones available every week." Also the company set a target of 400 million subscribers by the end of 2018.
"The company believes handset sales would boost its subscriber base on the back of various features, but most importantly, video calling," one of the sources said.
According to media reports, the Reliance Industries is also planning to come up with an initial public offering (IPO) for Reliance Jio Infocomm. This suggests the company still has some big strategies in hold for future.