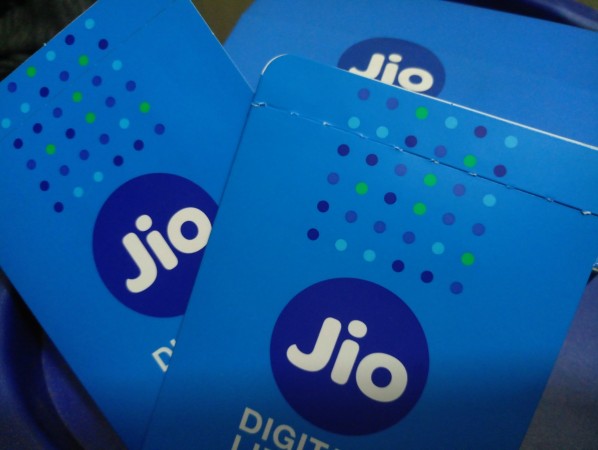 Getting a Reliance Jio SIM has proven to be quite a challenge and customers are growing weary of waiting in long queues and being turned down due to shortage of supply. As an alternate solution to that, an e-commerce website aonebiz.in started offering Jio SIM cards for free online, eliminating the process of waiting for hours outside Reliance stores.
The website started accepting orders for a free Jio SIM card, which like the ones in Reliance stores come with free 4G internet, voice calls and Jio apps access till December 31. Interested folks were asked to fill out a form online with details such as name, phone number, email address and delivery address.
There is no valid reason as to why the site is not operational or information citing the site's demise shortly after its inception. While the process seemed pretty straightforward, customers requesting a Jio SIM card online had to pay a delivery charge of Rs 199.
Technically the website isn't selling the SIM cards like several local dealers in the black market, but simply charging for the doorstep delivery service it is offering.
But that effortless solution didn't seem to last long as accessing the website shows an error, "This account has been suspended. Contact your hosting provider for more information."
According to The TeCake, at the time of delivery, customers would be asked for their address and identity proof along with a passport size photograph. The activation process would take longer than usual as the KYC documents would go to the online vendor and then to the authorised Jio person.
By the looks of it, this process does not involve Aadhaar-based activation, which merely takes few minutes. For e-KYC, customers need to be present for the verification, which is not possible in this case.
According to the publication, the e-commerce site had listed JioFi dongle for Rs 2,000 plus Rs 199 for delivery. The dongle comes with a Jio SIM card. All payments on the site were processed through PaYmoney and there was no option of cash-on-delivery, which could be a reason for worry.
"Some scam sites are taking over people on Whatsapp, emails and SMS also," eCouponDeals said on the matter, according to The TeCake. "They claim to deliver a Reliance Jio Sim at your doorsteps in just a small cost of shipping charges. Please don't go for any such site they are 100 per cent fake and they might share your personal data with third party to make money," it added.
We contacted Jio about aonebiz.in's operation and the company had no knowledge of it.