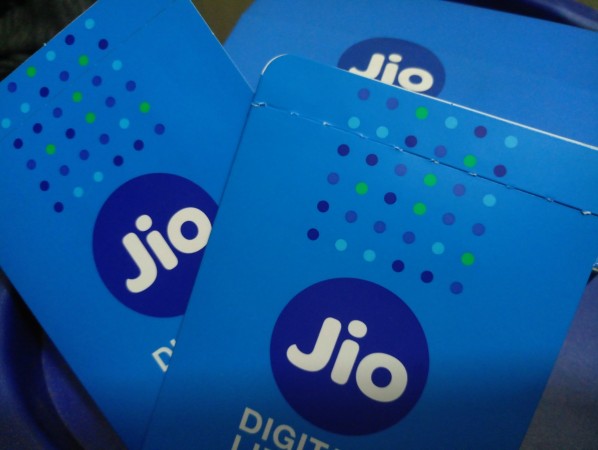 It looks like the Jio SIM cards are no longer on the house, but a small premium amount can set you back with unlimited high-speed 4G internet on your smartphones until December 31.
When there is high demand for a product, it is likely to either go out of supply or enter the black market. This might be the case with Reliance Jio SIM cards, which are now being sold by the local retailers at a premium between Rs. 50 and Rs. 500, according to media reports.
We were first-hand witnesses of local mobile retailers selling and activating Jio SIM cards to consumers at a premium cost. But that move was met with enthusiasm as users did not find it difficult to pay a one-off fee to get unlimited data for the rest of the year, instead of waiting for hours in long queues outside Reliance stores.
By comparison, paying up to Rs. 500 for a SIM card could save users a lot considering 1GB 4G data with one month validity on other networks costs around Rs. 250. Some customers were lucky enough to get the Jio SIM for as low as Rs. 150, which is quite a deal.
The local mobile stores do not come under Reliance's jurisdiction, giving them to freedom to sell Jio SIM cards in black market. But a report from Economic Times said some Reliance stores were selling SIM cards to local dealers and making profits. Due to this, customers diligently waiting in long queues were being turned down citing an excuse of SIM card shortage.
RJIL is not too happy with such practices. A company spokesperson told DNA Money that, "there is zero tolerance for any unethical practices and strict action will be taken against any misdemeanours." He added that the company was working hard to meet the "overwhelming demand across the country."
RJIL achieved a significant milestone garnering 16 million subscribers on its network even before the commercial launch. The primary reason for this is clearly the free and unlimited data offering along with a bundle of free Jio services until the end of this year.
Reliance Jio SIM cards were in extremely high demand after Mukesh Ambani opened Jio services to all 4G smartphones on September 5. Ever since, we have noticed a strong hustle just to join the network. Long queues outside Reliance Digital, Xpress and Xpress Mini stores did not stop customers from being a part of Jio's network.
The 16M figure is purely the number of new customers who got the Jio SIM without porting out their existing numbers, a luxury which has been unavailable ever since the service was launched in India. Owing to the growing demand for Jio, incumbent telcos started offering attractive schemes on the lines of free data and free calls for its users to stay on the network.
In the last few months, the Indian telecom industry has transformed like never before and prices of data services have witnessed a sudden drop. Reliance Jio will be commercially launched on January 1, 2017, post which customers will be asked to pay for their data usage. Jio's tariffs have already impressed users, which may force its existing users to continue using the services.