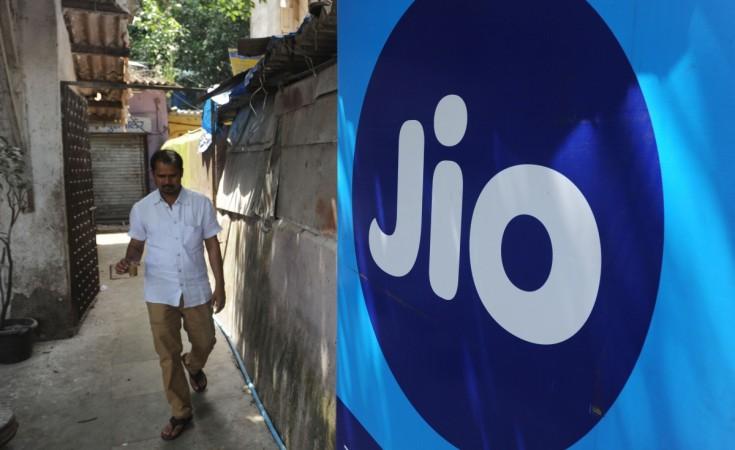 Mukesh Ambani-owned Reliance Jio continues to grow its broadband subscriber base, leaving industry giants like Bharti Airtel far behind. According to the latest data released by the Telecom Regulatory Authority of India (TRAI), Jio's broadband services market share at the end of April was twice that of Airtel.
Reliance Jio, which launched its service in September, was at the peak of the TRAI chart for the top five broadband service providers by the end of April, with 112.55 million subscribers. Airtel, with 52 million subscribers, came second, followed by Vodafone (39.76 million), Idea Cellular (24.09 million) and BSNL (21.58 million), the TRAI data revealed.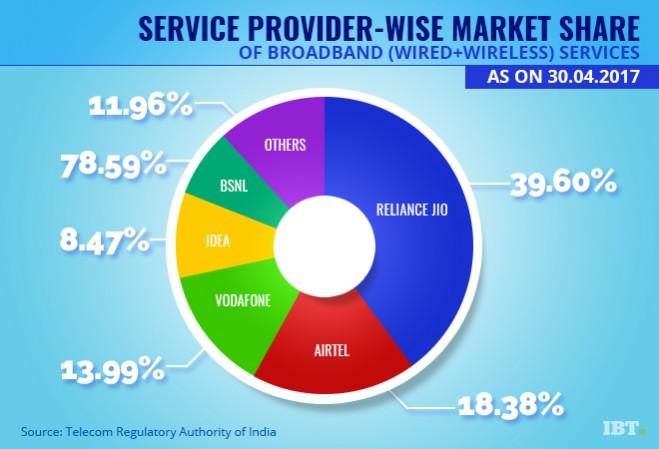 The top five service providers together constituted 88.04 percent market share of the total broadband subscribers during the period. Reliance Jio's market share was 39.60 percent, which was more than twice that of Airtel's 18.38 percent.
In April, Reliance Jio managed to amass 3.8 million additional subscribers, which was the highest among all network providers.
With 9.58 percent market share, Jio held on to its fourth position in terms of overall wireless subscribers while it was preceded by Airtel, Vodafone India and Idea Cellular, with 23.54 percent, 17.86 percent and 16.69 percent market share, respectively.

Reliance Jio's nationwide launch of free 4G services in September triggered a 4G revolution in India, attracting 100 million LTE subscribers in six months since its launch. The carrier's average revenue per user (ARPU) also reportedly rose from $0 to $4.70 (about Rs. 300) even after it ended its free services in March 2017.
With 72 million consumers out of 108 million total sign-ups until March end, Reliance Jio successfully converted nearly 67 percent of users enjoying its freebies to paid Jio Prime subscribers, according to the Internet Trends Report 2017 by Kleiner Perkins Caufield Byers (KPCB), a US-based venture capital firm.
Overall, the number of telephone subscribers in India increased from 1,194.58 million at the end of March to 1,198.89 million at the end of April. The urban subscription increased from 692.97 million to 695.99 million during the period while the rural subscription increased from 501.61 million to 502.90 million.
In April, 4.96 million subscribers requested for mobile number portability (MNP), taking the total MNP requests to 277.72 million from 272.76 million at the end of March.