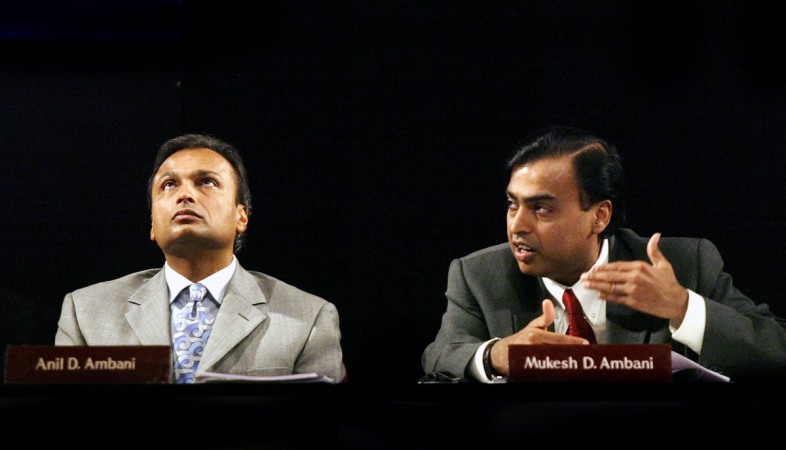 Mukesh Ambani-owned Reliance Jio Infocomm appeared to be the highest bidder for assets put on for sale by the debt-ridden Reliance Communications (RCom), people aware of the development said.
"Bids have been received for all five asset packages. Reliance Jio has emerged as the highest bidder for 3-4 of the five asset packages of Reliance Communications. It seems unlikely that any other company can outbid Reliance Jio," sources told Mint.
A banker further confirmed that Reliance Jio was the highest bidder and also showed interest in buying optical fibre assets, spectrum and tower infrastructure owned by brother Anil Ambani's RCom. "Others did not match the price that Reliance Jio was willing to offer," he added.
The Ambani brothers parted ways in 2006 as differences grew. Since then, Mukesh Ambani's flagship RIL has outperformed his younger brothers' businesses on profitability and returns.
RCom's assets on sale include its real estate, fibre network, enterprise business, towers and spectrum, reported the business daily.
After almost 11 years, it seems like the big brother is coming forward to save young one's business or is it just another maverick business strategy by Mukesh Ambani?
Interestingly, earlier in September, speaking at company's annual general meeting (AGM), RCom's Anil Ambani said, "...there has already been a virtual merger of the two organisations (RCom and Jio)."
If the deal passes through, Reliance Jio will trigger another round of consolidation in the sector, this time through spectrum wave.
For RCom, as on March, the company had a consolidated total debt of Rs 49,000 crore. The firm is also facing strong headwinds because of shrinking subscriber base, leading to huge losses.
On the other hand, Reliance Jio's free-for-life call service and dirt cheap data through new fourth-generation (4G) wireless service sparked a price war and consolidation in the Indian telecom industry.
The firm has over 138 million users even as the company continues to gain market share, and older players such as Airtel, Vodafone, Idea have been forced to cut tariff.
"The deal with Reliance Jio is set to be announced soon and the funds received from the sale are expected to address a major portion of the Reliance Communications debt," the official stated.