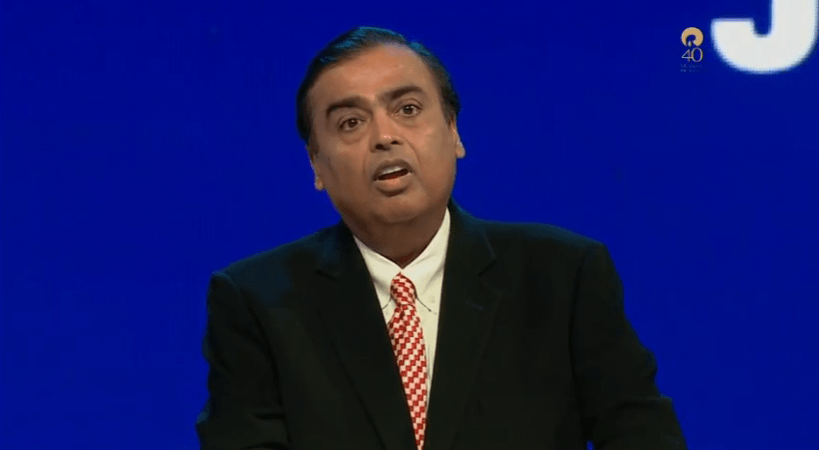 Billionaire Mukesh Ambani-led Reliance Industries Ltd (RIL) said on Thursday that it plans to invest $25 million (about Rs 16 crore) in an Israel-based technology incubator named Jerusalem Innovation Incubator (JII).
The company said in a stock exchange filing that the investment will be done in partnership with Israeli equity crowdfunding platform OurCrowd, Motorola Solutions, the enterprise and networking company created when Motorola was split, and Yissum, the technology transfer arm of the Hebrew University.
JII will be constituted in the form of a Limited Liability Partnership (LLP) in which RIL will hold 20 percent, OurCrowd will hold 60 percent and Motorola 20 percent. Yissum as a non-investing partner will provide research and development and other support.
RIL will invest the proposed $25 million in frontier technology startups in tranches over eight years, which is the license period.
"The proposed investment in JII would help pool significant amount of capital which is essential to fund the cutting-edge innovation required by early-stage startups in partnership with Israel Innovation Authority (IIA). This will also give early access to innovation, technologies and products from one of the world's largest startup and technology innovation ecosystems," RIL said in the statement.
JII is set up and led by OurCrowd and houses the incubator at its headquarters at the JVP Media Quarter campus, Jerusalem. The incubator is licensed by the IIA, which falls under the purview of Israel's Ministry of Economy.
25% stake in Balaji Telefilms for Rs 413 crore
RIL said on Friday that its board has approved the acquisition of 24.92 percent stake in Balaji Telefilms. The stake acquisition will be carried out through a preferential issue of shares by BTL to RIL at Rs 164 per equity share amounting to an investment of Rs 413.28 crore, the company said in a filing with the stock exchanges.
This investment in content production (including digital content) is in line with RIL's commitment to invest and grow in the telecom digital and media businesses, the statement said. BTL has launched a new digital platform, ALTBalaji, in April 2017, which has garnered over 3 million downloads and subscribers from over 75 countries since its launch.