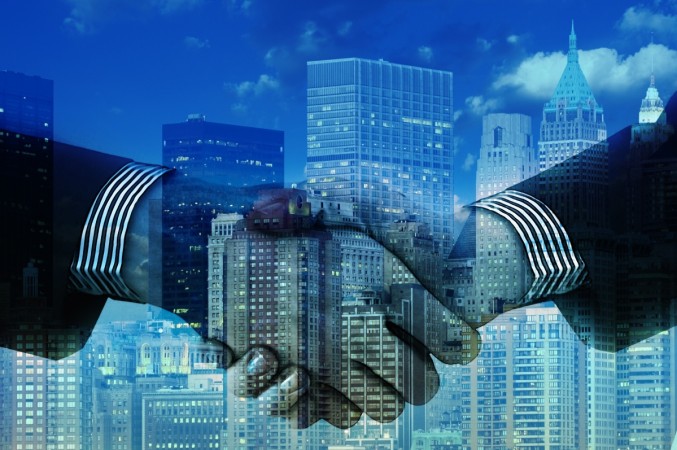 Reliance Communication (RCom) and Maxis Communications Berhad (MCB) — the Malaysia-based company that owns 74 percent stake in Aircel Ltd — announced what it said was the "largest ever consolidation" in the Indian telecom sector. They announced the merger of the wireless business of RCom and Aircel into a third entity — a move that would not only combine their total presence in the market but also significantly reduce their debt.
In a regulatory filing with the BSE, they said they were merging into a rebranded entity that would be among the top four companies in the telecom sector in India when it comes to customer base as well as revenue, and have "an asset base of over Rs. 65,000 crore and net worth of Rs. 35,000 crore."
The two companies, in a joint statement, said RCom and MCB will hold 50 percent stake in the merged entity. They also said the merger would "reduce RCom's debt by Rs. 20,000 crore, or over 40 percent of its total debt, and Aircel's debt by Rs. 4,000 crore" at the end of the 2016-17 financial year.
The entity formed as a result of the merger would also have the "second-largest spectrum holding amongst all operators, aggregating 448 MHz across the 850, 900, 1,800 and 2,100 MHz bands, and will enjoy enhanced business continuity through extended validity of spectrum holdings till 2033-35," the telcos said in the filing.
The move is being seen by industry observers as a tactic for both survival and expansion by both the companies. MCB, in the joint statement, said it invested Rs. 35,000 crore into building its telecom infrastructure in India. On the other hand, Anil Ambani-led RCom has been facing an onslaught from increasingly competitive rivals, the most recent being Reliance Jio, which is owned by his brother Mukesh Ambani.
These two companies hope to see a synergy in a highly competitive business consisting of players such as Bharti Airtel, Vodafone, Idea Cellular and Tata DoCoMo.
ADAG Chairman Anil Ambani said in the joint statement: "We expect this combination to create substantial long term value for shareholders of both, RCom and MCB, given the benefits of the wide-ranging spectrum portfolio and significant revenue and cost synergies."
MCB said in the statement: "The magnitude of this investment [the Rs. 35,000 crore it is put in Aircel] and the further equity commitment in support of this deal, are underpinned by MCB's belief in the long term growth potential of both India and the Indian telecom sector."
RCom shares closed at 51.05 on Wednesday, up 2.72 percent from their previous close.