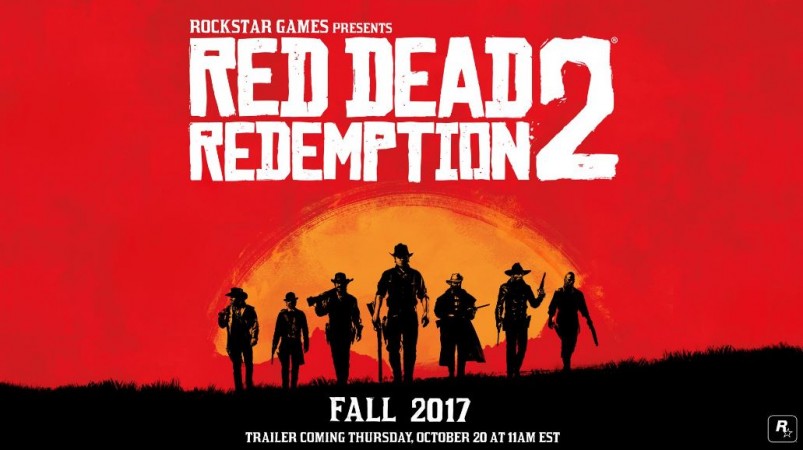 Rockstar Games, developer and publisher has released a trailer of Red Dead Redemption 2 after teasing couple of images that hinted at the upcoming trailer. Red Dead Redemption 2 will be a sequel to Red Dead Redemption, an open world western action-adventure video game.
The over one-minute video shows life in the Wild West or the Old West, its animals, forests, the men on their horses, rivers, bison herds, trains, cattle herds, the Western town and men with their guns.
Closer observation of the trailer reveals richness in wildlife. The scenes reveal animals going about their routines. The bisons are seen roaming, deer grazing and more.
There is also a scene where the vultures are picking on a carcass and a dog wait for its turn. We also see racoons enjoying their meals.
Red Dead Redemption 2 seems to have a heavier presence of fauna than its predecessor.
Though horseback is the preferred mode of travel, the game also reveals the possibility of players travelling via canoe, buggy or even the train.
Nature could play an important part in the game with the game being an open world with denser foliage, covered with trees and grass. There is also a scene where a human looks at what looks like a forest fire.
Redditors have pointed out dual-wielding revolvers in the game. People in the game are seen carrying lever-action rifles as weapons.
Red Dead Redemption 2 is likely to feature multiplayer mode as its predecessor too had it.
Red Dead Redemption 2 is expected to release in Fall 2017 on PS4 and Xbox One.
The pre-orders for the game have already gone live, with the game already on offer at Best Buy and Gamestop. Amazon Prime members reportedly got 20 percent off on the purchase price of the game.
Further, Rockstar has said that there will be "select online content" available on the first on PS4.