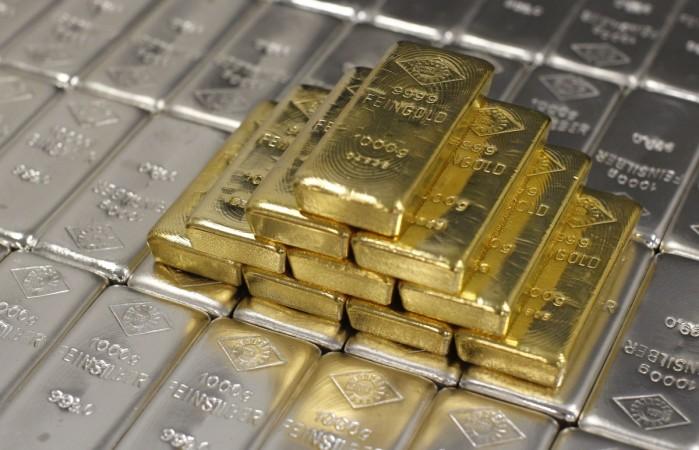 As fears of Britain's exit (Brexit) from the European Union (EU) receded with growing optimism amongst the 'remain' camp, gold prices dropped to its two-week low on Wednesday, reported Reuters. Both spot gold and the U.S. gold futures were down by 0.2 percent and $4 an ounce, respectively.
At 3:00 pm India time, spot gold was $1265.95 an ounce and the U.S. gold futures for August delivery was at $1268.50, said the report.
Wednesday's fall in gold prices was the biggest in nearly a month. The yellow metal was, in fact, at a two-year high last week.
Naeem Aslam, chief market analyst at ThinkForex, told Reuters that the low prices witnessed over the last two days had heavily factored in Britain's 'remain' vote and not the 'leave.' "Brexit is still the biggest threat," he noted, adding that the "markets are already celebrating premature victory (for the Remain side) and that is a major concern for us."
Highlighting the connection between the bullion and the Brexit, analysts said that Britain leaving the bloc meant that Europe as a continent could slip back to the recession phase. This would put the world economy under undue pressure and further prompt hoarding of the yellow metal as safe asset, thereby hiking its prices.
The range that gold could hover around, whatever the outcome of the U.K's EU referendum on June 23, is riskier on the upside than the down, Marex Spectron said in a statement. If U.K leaves the EU, gold could inch up to as high as $1,350 in the medium term, and not more than $25 if it remains, he said.
Setting a near three-year record, holdings in SPDR Gold shares rose from 0.39 percent to 912.33 tonnes on Tuesday, said Reuters. SPDR is the world's largest gold-backed exchange traded fund.