Kylie Jenner has been under mass speculation ever since the news of her pregnancy broke out with her beau Travis Scott.
Also read: Did Kylie Jenner just address her pregnancy rumours?
The 20-year-old young starlet's pregnancy is now the centre of attraction of tinsel town although the Lip Kit founder has not confirmed her pregnancy officially yet.
However, on the occasion of Thanksgiving, the Keeping Up with the Kardashians took to her app and website to reveal what she is thankful for this year.
The reality star wrote: "I have SO many things to be grateful for this year! I know I'm one lucky girl," Jenner wrote.
"With Thanksgiving coming up this week, I'm reflecting on it all and anticipating everything next year will bring."
The makeup founder revealed that she is thankful to her entire family, friends, Kylie Cosmetics and her babies.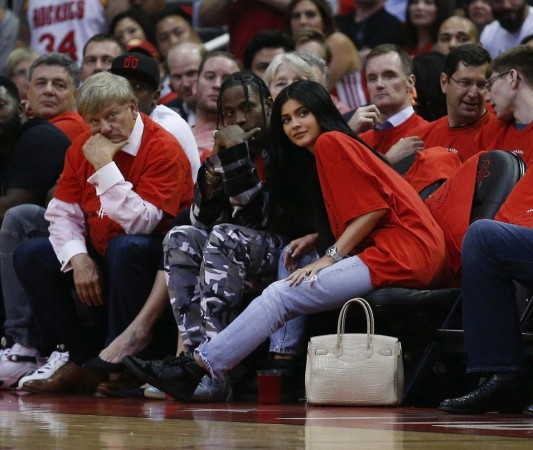 Well, she definitely did not hint at her pregnancy by mentioning 'babies' in her post as fans would have assumed. She just gave a shout-out to her four dogs.
"I know I'm one lucky girl," she said about her family. "Where would I be without my mom, dad, sisters and brother? I love you guys unconditionally," she noted.
"Last, but definitely not least ... my little babies!" Kylie wrote about her four dogs. "They may drive me crazy sometimes, but Normie, Bambi, Harlie, and Rosie ... I love you!!!"
Several reports confirmed in September that the Kendall Jenner's younger sister is pregnant with her first child. And, Us Weekly also confirmed recently that the lip-kit guru is expecting a girl with the rapper.