Real Kashmir FC takes on Mohun Bagan in the 4th match of the 2017-18 I-League at the TRC Turf Ground in Srinagar with only a point separating the two sides.
When does the match start and how to watch it live online
The match between the newest team in the top division and the Kolkata giants will start at 2 pm IST and 7:30 pm GMT.
Star Sports 3 will provide the live television coverage of the match in India. The live stream will be available on Hotstar.
Real Kashmir FC vs Mohun Bagan preview
Kashmir is readying itself because coming into town and in their den is Mohun Bagan in what, to the rest of the world, may be of little significance but for one beautiful town up north promises to be a red letter day.
In 2018, a football match is a very common happening. There are multiple leagues across various countries and matches played between teams are often forgotten after the 90 minutes.
But some live on, not as much for the action but for the context and the story surrounding the occasion.
One such occasion presents itself tomorrow as Real Kashmir FC takes on Mohun Bagan at the TRC Turf Ground in Srinagar.
There is a beautiful sense of romanticism surrounding this fixture – from the fans, the players and the media in Srinagar. It is not every day that a club steeped in such historical and cultural significance visits these locales.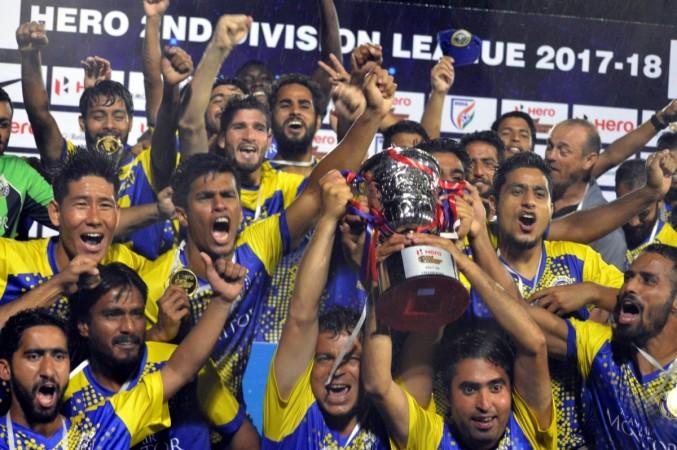 United by the journey, divided by a century
Formed 125 years apart, Mohun Bagan and Real Kashmir share an uncanny resemblance to each other in their origin.
The Kolkata side was formed under difficult political circumstances in pre-independent India and gave the region a unanimous identity.
Real Kashmir was born in 2014 out of a flood – literally. Only three and a half years back, they were an amateur club only meant to engage the local kids that were left homeless.
Winning the 2nd Division League in 2016-17 did for the people Kashmir what Mohun Bagan's famous IFA Shield victory did – it united people; and like Bagan, they did it with locals who understood what it meant to wear the crest on their hearts and represent the land.
"Now everyone in Kashmir has a reason to smile and a reason to unite," Sandeep Chattoo, co-owner of Real Kashmir FC told CNN.
"The success of our team and the success of our club is making everybody look up to us."
The similarity to Mohun Bagan's journey through the 19th century up to the 1911 Shield Triumph spills out gloriously.
125 years later, Football gives hope. Again!
"My area was among the dozens that were saved in the 2014 floods. But when I would go out for an evening walk, I would see young kids, who I had earlier seen playing football, smoking cigarettes," Shamim Mehra, the other co-owner, along with Chattoo told Al Jazeera.
"After that, I called my friends in different places for help. They asked if I needed money. But I told them to send 1,000 footballs to Kashmir. They did, and I distributed them among the kids."
Much akin to Abhilash Ghosh's late winner on 29th July 1911, nobody could have envisioned the impact it would have on the locals.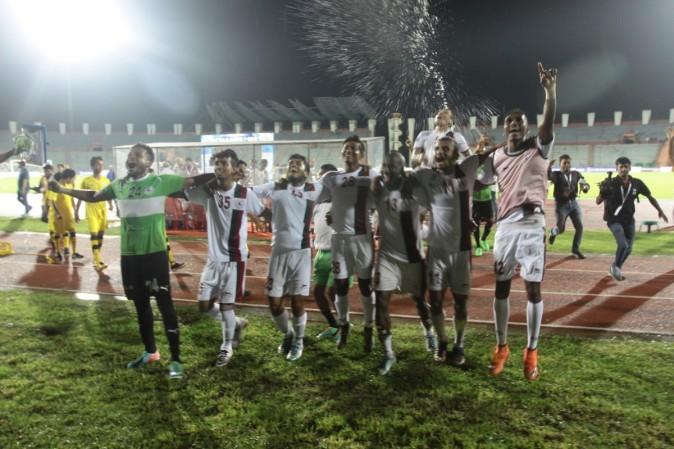 "From the age of five, when I started playing, it was only out of passion. Every time, my family would be upset. They thought I was wasting my time," Farhan Ganaie, a midfielder, told Al Jazeera.
His mother, Rafiqa Ganoo, used to believe football had no future in Kashmir.
"We were sure somehow, in a place like Kashmir, football meant no future."
But now, Rafiqa is a proud mother of a son who is a top-flight footballer representing her birthplace.
Hailing from just a few kilometres away from Ganaie, Real Kashmir FC's ace striker Danish Farooq has realized his dream thanks to the football club.
"We were sure somehow, in a place like Kashmir, football meant no future," Farooq told Al Jazeera.
"It was an emotional moment for us. To us it meant, football was taking a new birth in Kashmir and history was unfolding."
Probable XI
Real Kashmir FC: Bilal Khan, Dharmaraj Ravanan, Muhammed Hammad, Mason Robertson, Brian Mascarenhas, Loveday Okechukwu, Bazie Armand, Danish Farooq, Aaron Katebe, Farhan Ganaie, Gnohere Krizo
Mohun Bagan: Shilton Paul, Arijit Bagui, Dalraj Singh, Eze Kingsley, Abhishek Ambekar, Pintu Mahata, Sourav Das, Yuta Kinowaki, Omar Elhusseiny, Dipanda Dicka, Henry Kisekka.