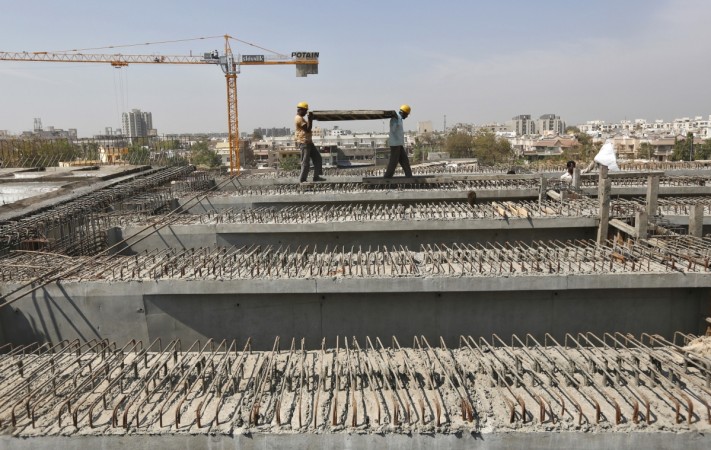 The optimism over the passage of the Real Estate (Regulation and Development) Bill by Parliament on Thursday is misplaced, given the complex nature of land laws in the country, according to an analyst. The matter is likely to be complicated by the upcoming assembly polls in four Indian states.
"Land in India is a state subject with the legal and enforceable registration document between the seller and buyer guided by state laws. While the bill cleared by the Centre will act as a model code for states, it also allows the states to amend norms to suit local dynamics... important states like Karnataka, Haryana, Tamil Nadu, Uttar Pradesh and West Bengal could take between 12 months to 24 months. Elections in certain states could delay this," said Kotak Institutional Equities in a note on Friday.
Tamil Nadu, West Bengal, Kerala, Assam and Puducherry go to polls in the next two months.
A similar view was expressed by real estate consultancy Colliers India.
"Prima facie it looks like the first step towards accountability, transparency and fair practice, but much more needs to be achieved to fully harness the advantage of this regulation," said Surabhi Arora, senior associate director, research, at Colliers India.
A developer said that the non-inclusion of government authorities in the Bill is a negative aspect. This, along with the stipulation that 70 percent of the amount received from buyers should be deposited in a separate account, is bound to raise costs for buyers.
"The bill is therefore incomplete in its approach, and the outcome of this is going to be more expensive products for consumers," said Neha Hiranandani, director, House of Hiranandani.
Some of the salient features of the Bill are:
The provisions of the Bill are applicable to both residential and commercial real estate projects.
Real estate projects with plot areas of 500 square metres, or 8 apartments or more, and real estate agents will have to register with the regulator. Projects that are under construction at present also come under ITS purview.
Mandates maintenance of separate escrow accounts for all projects, and 70% of the amount realised from buyers to be put in the escrow account has to cover land and construction costs.
Developers must deposit 70 percent of the collections from buyers in separate accounts towards construction and land (as against 50 percent proposed).
Provision to imprison developers for up to three years and real estate agents up to one year for any violation of the Tribunals and Regulatory Authorities. Civil courts are prohibited from taking up matters defined under the Act, consumer court will hear such cases.
Developers will be liable to pay penalties if the project deviates from the original plan by more than 10 percent. Plans/designs cannot be changed without consent of consumers.
Both builders and buyers will have to pay the same rate of interest in case of any delay on each other's part.
The liability of developers for structural defects has been increased from two years to five years.
Developers will not be able to change plans without the consent of two-third of the buyers.
Sale of flats only on a 'carpet area' basis and not on super built-up area and mandatory disclosures to be made on facilities/amenities provided on the regulatory authority's website.
Analysing the Bill, credit rating agency Crisil said in a note the legislation effectively tackles the problem of "pre-launch."
"Pre-launch schemes are offers where the developers 'soft' launch their projects to a select group of buyers, typically priced at a 5% to 15% discount to the launch prices. However, these investments carry a substantial risk, as projects at that stage may not have received all required approvals. The Act seeks to protect interests of buyers by incorporating a clause that projects can be launched only after the developer secures all statutory clearances from relevant authorities."