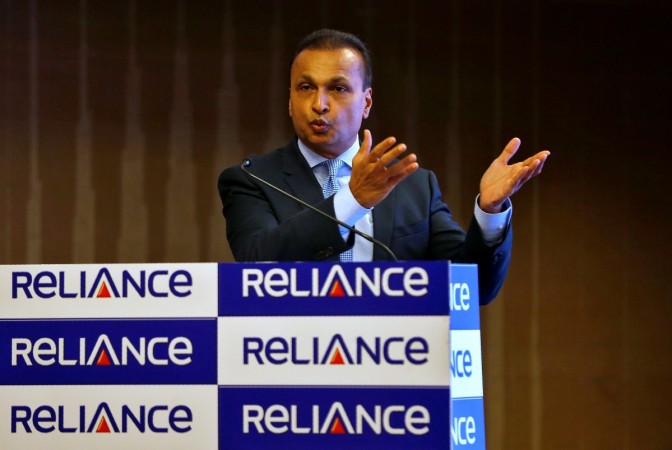 Anil Ambani's debt-ridden Reliance Communications has told the Supreme Court that the government's insistence on a Rs 2,940-crore bank guarantee to allow the spectrum transfer to Reliance Jio Infocomm could scupper a vital deal to prevent the company from sinking.
The court is hearing an appeal that department of telecommunications (DoT) filed seeking to a Telecom Disputes and Settlement Appellate Tribunal order allowing the spectrum transfer, according to media reports.
DoT is of the view that it cannot allow transfer of the spectrum to Mukesh Ambani's company to go through unless either of the parties came up the bank guarantee of Rs 2,940 crore.
RCom contended on Monday that its asset sale to Reliance Jio would stall if the approvals did not happen by mid-December, Bloomberg news agency reported.
The situation could affect the company's debt repayment plan. The company owes creditors Rs 46,000 crore, of which the company hoped to raise Rs 18,000 crore by asset sales. Repayments amounting to Rs 700 crore fell due in March, according to sources.
RCom told the court it had given as collateral security land worth nearly Rs 1,400 crore in lieu of the government's dues but was not in a position to raise further bank guarantee.
The government was refusing to accept the land as security and wanted a bank guarantee.
Debt reduction
RCom had approached the tribunal challenging DoT's demand seeking the bank guarantee.
As part of its debt reductions efforts, RCom signed Rs 25,000-crore deal with Reliance Jio in December 2017. The brothers have signed several deals, including one involving transmission nodes.
The deal between the companies that the Ambani siblings own include the sale of assets held by several banks in mortgage to stall insolvency proceedings.
On NSE, RCom shares closed on Monday at the one-year low of Rs10, having lost 64 per cent this year. The share touched its one-year high of Rs36.15 on December 29, 2017.
RCom obtained 3G spectrum in three cities for Rs 5,864 crore in 2010 but wound up its GSM operations last year after a deal it sought with Maxis Aircel fell through last year after the talks had progressed much. RCom entered into the deal with Reliance Jio after the Maxis Aircel setback.
Anil Ambani announced at a shareholders' meeting on September 18 that the cash-strapped Reliance Communications would completely exit the telecom business to focus on real estate.