The Reserve Bank of India on Thursday announced that it will transfer only Rs 30,659 crore to the government for the year ended in June. That amount is less than half of Rs 65,876 crore that the central bank transferred last year.
The decline will hit the government hard as it could make it very difficult for New Delhi to meet its fiscal deficit target of 3.2 percent of gross domestic product for the year ending in March.
"As PSBs are unlikely to do better than last year and the RBI will be transferring a smaller amount, this will impact the fiscal deficit numbers. If other conditions remain unchanged, the fiscal deficit can increase from 3.2 per cent to 3.4 per cent this year," said Madan Sabnavis, chief economist at Care Ratings.
The big reduction, in the transfer of surplus to the government, was partly propelled by higher cost of printing the new currency notes and tackling excess liquidity generated from abolishing Rs 500 and Rs 1,000 notes, Economic Times reported.
Scroll down for video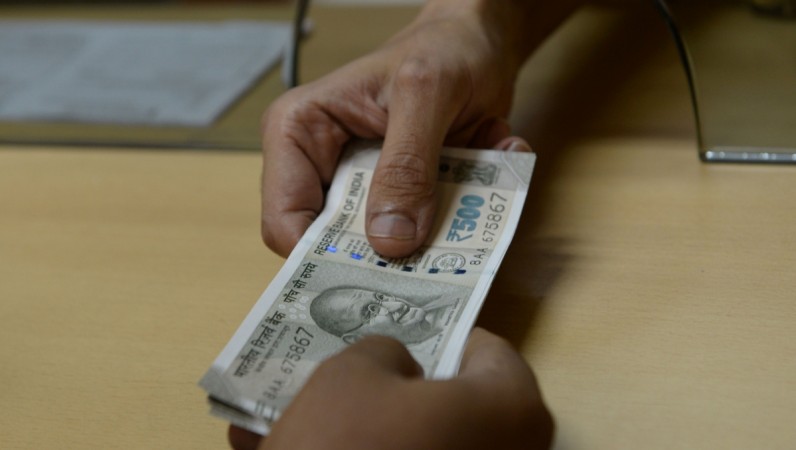 Prime Minister Narendra Modi had abolished high-value bank notes in a bid to fight corruption that removed 86 per cent of the currency in circulation hitting consumption and capital investments last year.
"Operational expenses in cost of printing new currency and the associated logistics of collecting old notes is likely to have gone up," said Saugata Bhattacharya, chief economist at Axis Bank.
"The cost of sterilising the excess liquidity through MSS and reverse repos would also be significant," he added.
In the previous year, the RBI had paid Rs 65,896 crore to the government, which was a big help to the government in covering the deficit. The central bank, however, did not give reasons for the steep fall in the surplus income this year.
The shortfall in the dividend from the RBI will likely push the government to increase revenue from other areas such as cutting spending or seeking to raise more from planned market divestments in state-run companies, Reuters reported.