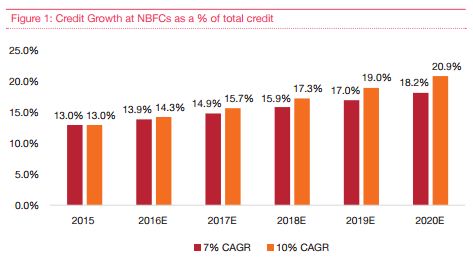 The Reserve Bank of India (RBI) has tightened oversight of India's non-banking finance companies (NBFCs) as more firms teeter on the verge of closure.
The central bank cancelled the licence of 31 companies, 27 of which are from West Bengal, according to a statement.
Over and above the NBFCs that lost their registration because of tighter regulation, the RBI cancelled the registration of 17 NBFCs on their own request. The request was because of the various difficulties that the NBFCs faced.
With four NBFCs have lost their licences, Uttar Pradesh follows West Bengal as the state from where the most number of companies lost their licences.
The RBI has made clear that the companies that lost their registration should not carry on business.
West Bengal tops in the voluntary applications for licence cancellation, the RBI statement said.
There are more than 12,000 registered NBFCs regulated by the RBI in the country. Only a handful of them are deposit-taking NBFCs which are subject to close RBI oversight.
Banking sources say the entire NBFC sector is facing liquidity troubles following default by various infrastructure companies including the troubled infra lender IL&FS.
RBI blames most NBFCs for borrowing short for long-term assets, resulting in potential asset-liability mismatches. They face trouble refinancing their borrowings.
RBI has tightened regulatory interference over the NBFC sector and has been cracking down on those with fragile asset quality.
Studies show that in a country like India that is so diverse and weakly served by the formal banking system, NBFCs play an extremely important role in promoting inclusive growth. It has also been pointed out the NBFCs are in the lead in providing innovative and varied financial services to micro, small, and medium enterprises (MSMEs) tailor-made for their business requirements.
RBI has acknowledged the catalytic role that NBFCs play in driving the economy by promoting vital activities like transportation, employment generation, wealth creation, bank credit, especially in rural segments.
NBFCs are seen as financial intermediaries that discharge the tasks of accepting deposits, delivering credit, and playing a critical role in making available the scarce financial resources to help capital formation.
The NBFC sector has grown at an estimated 22 percent annually between 2006 and 2017, easily beating the rate of growth of the formal banking sector. They have also maintained a higher profitability than the banking sector. RBI says NBFCs have supported the infrastructure sector most effectively by lending more to the infrastructure than formal banking sector.