The Opposition on Wednesday, July 26, needled the Central government in general and Finance Minister Arun Jaitley in particular over the shortage of Rs 2,000 notes, but his silence following a formal question from them sparked fears of a fresh demonetisation episode.
The supply of Rs 2,000 notes has been seen to be declining in recent times. The Reserve Bank of India (RBI) reportedly stopped their printing about five months ago and was pushing to print notes of other denominations, including the new Rs 200 notes.
Nearly 370 crore notes of Rs 2,000 — worth Rs 7.4 lakh crore — have been printed so far, replacing the 630 crore notes of Rs 1,000 that were rendered illegal last year after Prime Minister Narendra Modi's announcement on demonetisation of currency on November 8, according to a Mint report.
It is also being reported that 90 percent of most of the printing that is being done now is of Rs 500 notes. As many as 1,400 crore pieces of Rs 500 notes have been printed so far.
After November 8, Rs 500 notes amounting to Rs 7.85 lakh crore have been in circulation, said the report.
The RBI's printing press in Mysuru has begun the printing of Rs 200 notes, which are expected to come into circulation from next month. Around 100 crore of the notes are expected to hit the market soon, officials from the central bank told Mint.
A July 19 report from the SBI's economic research wing had shown that the cash on hand with the banks was as high as 5.4 percent of the currency in circulation as compared to the 3.8 percent before demonetisation.

The SBI report also noted that there had been a significant improvement after demonetisation towards bringing into circulation the smaller-denomination notes as there was a huge gap between the Rs 2,000 denomination straight after Rs 500.
The introduction of Rs 200 notes would greatly help bridge the demand-supply gap.
An ATM ideally holds upto 10,000 bills. Reports say the cost of replenishment of an ATM machine would have been higher if these notes were all of Rs 100 denomination.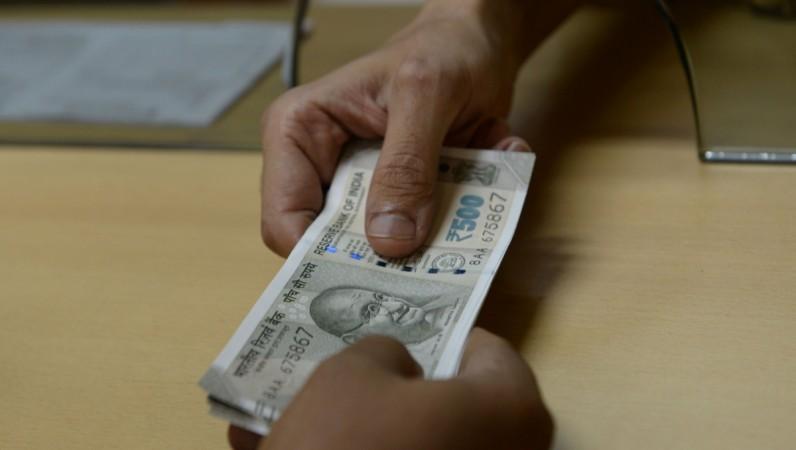 Last week, an Economic Times report had said there had been a significant drop in the circulation of Rs 2,000 notes. It had also said the supply of Rs 2,000 notes had declined, raising speculation that this might be a plan to limit its number.
Saying that the Rs 2,000 notes were only coming as a result of recirculation, State Bank of India Chief Operating Officer Neeraj Vyas had told ET: "We are receiving currency notes from the Reserve Bank in the denomination of Rs 500 in high-value currency."
Radha Rama Dorai, country head, ATM and allied services, at ATM service provider FIS told Mint: "Although we haven't see any drop in supply of Rs 2,000 notes, we expect it to be moved out of ATMs once Rs 200 notes hit the market."