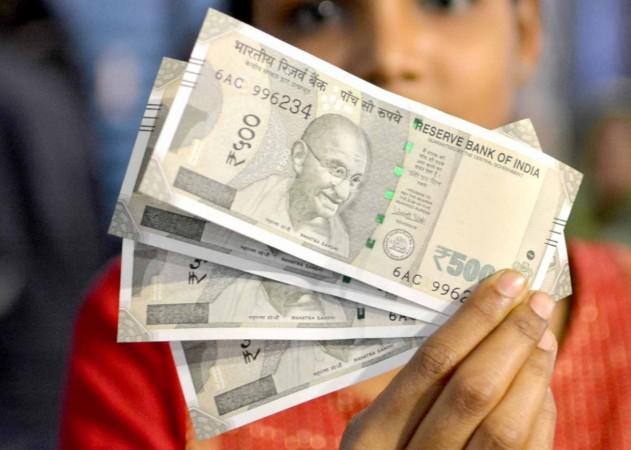 Reserve Bank of India (RBI), the country's central banking institution, had cleared a proposal regarding the introduction of the new currency notes of Rs 200, according to reports from April. Some sources claimed that the printing process of the new Rs 200 notes is likely to begin from June 2017.
Keeping this as a reference, IBTimes India has run a Twitter poll asking if the RBI should come up with the Rs 200 note in an attempt to bridge the gap between Rs 500 and Rs 2,000 notes. This is how the tweets fared-
Should the @RBI & Govt. of India come up with a ₹200 CURRENCY NOTE to manage the vast gap between ₹500 & ₹2000 notes?

Do Retweet??

— IBTimes India (@ibtimes_india) June 1, 2017
With 70 percent of the voters saying a big 'Yes', it seems that the initiative gets a welcome. The difficulties with the Rs 2,000 notes for everyday transactions may have eased a bit with the ATMs stocking in Rs 100 and Rs 500 denominations, but the demand is still a lot to be fulfilled.
It is June already and there has been no formal announcements regarding the introduction of the the Rs 200 note.
Six months of Demonetisation
It's been more than six months since the night Prime Minister Narendra Modi announced the drastic decision of demonetising the high-value notes of Rs 500 and Rs 1,000. This was followed by widespread distress among the poor and the middle class populace in the country. Reports say that the currency in circulation is about 20 per cent lower than the levels at the beginning of November 2016. Some economists claim that the decision to scrap old notes crimped the economic activity to some extent.
The Reserve Bank of India calls the impact of demonetisation as "transitory" in a report in March. While the finance ministry hopes for a 7.5 percent growth in 2017-18, the World Bank forecasts India's expansion to 7.4 per cent.