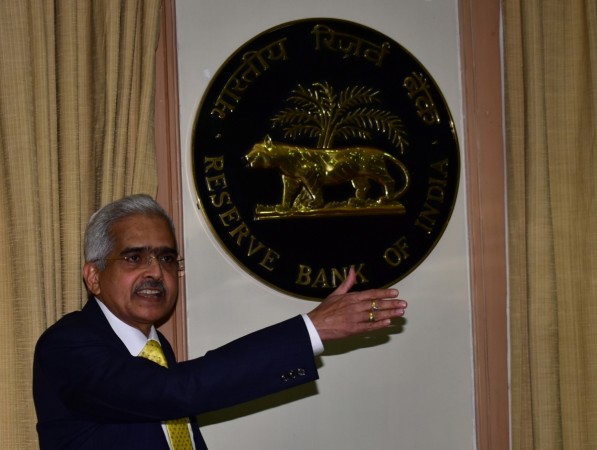 The Reserve Bank of India (RBI) has virtually rejected the Finance Ministry's demand for further easing of banking regulatory norms.
The central bank's stand on the capital adequacy levels and risk weights, which its first report since Saktikanta Das took over as governor clarifies, has belied a general feeling that North Block has installed a rubber stamp in the former bureaucrat at the helm of the nation's banking regulator.
The report titled "Trend and Progress of Banking in India 2017-18," any haste in relaxing capital adequacy and risk weights rules when defaults were high and provisions low was harmful to the economy.
The report said the Basel III norms recommended risk weights for various credit exposures based on cumulative default rates (CDR) and recovery rates observed internationally, a media report says.
However, CDRs and loss-given-default (LGD) rates observed in India were much higher than observed internationally, the RBI said.
Therefore, applying Basel-specific risk weights would understate the true risk of loan assets carried on the books of the Indian banks, according to the report. The current levels of the provisions banks maintain may not be enough to cover the expected losses, it said.
The adequacy of buffers is an important issue to absorb the expected losses that have not been covered by the provisions, the report said.
The views of the central bank, against which Finance Minister Arun Jaitley voiced differences in public during Urjit Patel's tenure, eventually leading to his resignation, had invited vocal criticism from the RBI's independent governors.
S Gurumurthy, one of the independent governors, had said that the country should adopt Basel-III norms with regard to capital adequacy as an international best practice.
The RBI has given one more year to banks for implementing the last tranche of 0.625 per cent under the capital conservation buffer (CCB) postponing the deadline to March 31, 2020. The RBI, however, retained the capital adequacy requirement for banks at 9 per cent.
Supporting its stand on prompt corrective action, the RBI said the Indian banking system had a high proportion of un-provisioned bad loans, although there were signs of improvement.
Though the government has continued to infuse capital into public sector banks, more than 70 per cent of the money has gone to offset losses, hardly making a difference in the overall health of the banking system.