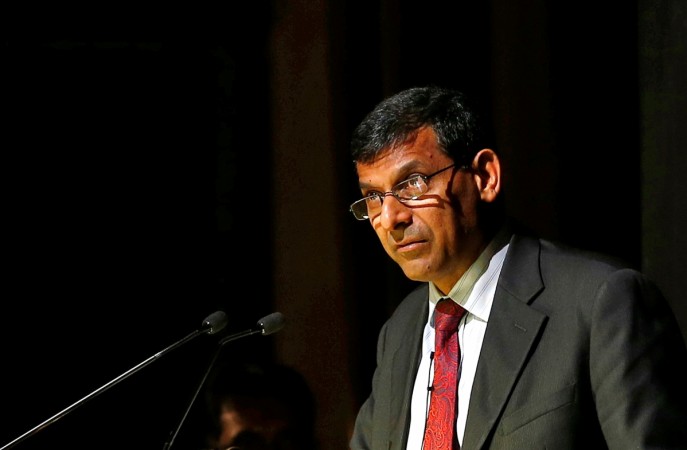 Reserve Bank of India Governor Raghuram Rajan on Wednesday said that China should be viewed as inspiration and not as competition. Responding to questions about when India would catch up with China, he said that over the next 10 to 15 years India could reach where China is today.
"I think we should see China as inspiration, rather than as a competition...as inspiration we should see what a country can do in three decades if its focused and has very strong faith on what it needs to do," Rajan said during an Assocham industry and trade interactive meet in Bengaluru, Press Trust of India reported.
Rajan further added that people often try to put down China, but Asia's fastest growing economy has reached seven and a half thousand dollars per capital income, despite have its set of issues.
"We can't follow what they (China) already followed. They are already there and that path is no longer free. There is somebody occupying the path. We can certainly take inspiration from the fact that it is possible. Since we are at a stage where they were in late 1990's or early 2000's, we can hope that in the next 10 to 15 years, we would be there where they are," he said.
Rajan says don't write my obituary yet
In other news, the RBI governor on Wednesday said that he had read a lot of his obituaries and has urged critics not to "write me off," the Indian Express reported.
"I read these obituaries in the papers, I am still alive. I will leave this office in September, but I certainly will be coming in and out of the country on numerous occasions. I will be reading and writing and will be speaking at Fora like this," Rajan said during a speech organised by Assocham, an industry lobby.
At the event, he also spoke about angel and venture capital investments in Indian start ups and how they had grown more than 40 times since 2011, emerging as an alternative to banks. Globally, banks tend to not lend to start ups as these firms have little to show as collateral when seeking money, Business Standard reported.
Rajan on Saturday had announced that he will not be continuing for a second term as RBI governor after his tenure ends in September 2016.