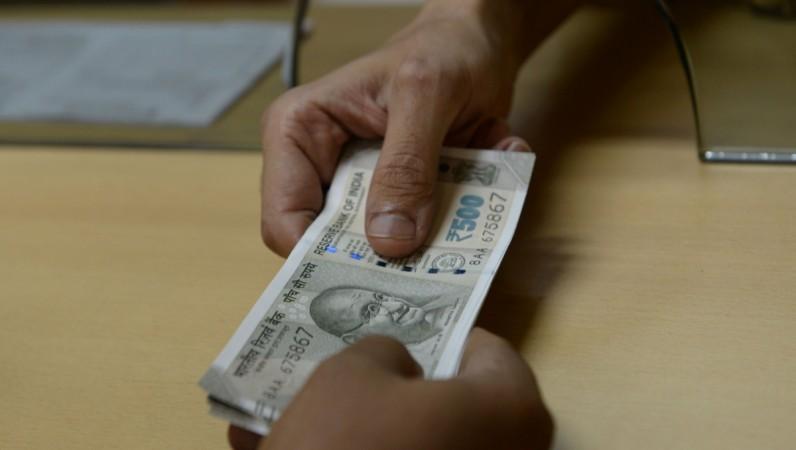 Reserve Bank of India's (RBI) top executive approved the demonetisation project but also rejected, in writing, two reasons for going ahead with the exercise − black money and counterfeit notes – just four hours before Prime Minister Narendra Modi announced it on November 8, 2016.
The minutes of RBI's central board, convened at 5.30 pm at New Delhi on November 8, revealed that though the directors commended demonetisation but expressed concern about the short-term negative impact it would have on the GDP.
RBI Governor Urjit Patel signed the minutes on December 15, five weeks after the meeting was held. In total, six "significant observations" were recorded in the minutes by the board.
Here are some of the observations made by the board members:
The RBI directors disagreed with government's reasoning that withdrawal of high denomination (HD) currency notes of Rs 500 and Rs 1,000 would help curb black money and counterfeit currency.
The board said most of the black money is held in form of gold or real estate and not in form of cash and demonetisation would have no impact on these assets.
The board said according to the government around Rs 400 crore in counterfeit currency was floating in the system but that was insignificant compared to the quantum of legitimate currency in circulation in the country and the decision to ban all HD notes just to take counterfeit notes out of the system was not logical.
The board also pointed out that the growth of the economy and its linkage to the high amount of HD currency in circulation was flawed because the government had not taken into consideration the rate of inflation.
The Board also pointed out that withdrawal of currency notes would impact medical and tourism sectors negatively, recommending that private medicine shops should be exempted. It noted that tourists, both domestic and international, with banned HD currency notes would have a harrowing time making payments when they reach their destinations.
The minutes also included an "assurance" that demonetisation was under discussion between the government and RBI for six months during which most of these issues were discussed.