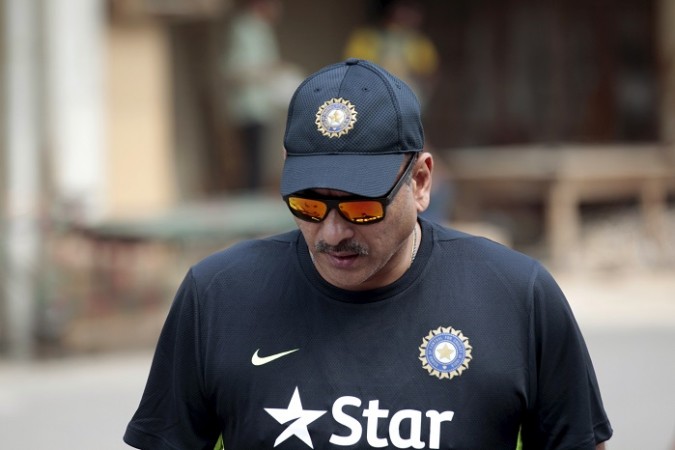 As many as 57 persons had applied for the prestigious post of India coach, which was cut short to 21 candidates. However, the hot-seat was always going to be a fight between Anil Kumble and Ravi Shastri, and it was the former, who bagged the position. Other high-profiled names like Venkatesh Prasad, and foreign nationals like Stuart Law and Tom Moody had also expressed interest in becoming India's coach.
Shastri had done a wonderful job with India team for the last 18 months or so as team director, winning Test series against Sri Lanka, South Africa, and the Men in Blue were impressive in coloured clothing as well. With such results, some senior players, like Virat Kohli, had also expressed their desire of having Shastri as a permanent coach.
Though Shastri has not been given the high-profile role, he believes it is time to move on, and sent his best wishes to the new India coach Anil Kumble.
"My best wishes to Anil and his team and I wish him all the luck. It is time to move on. There is a time for everything. You did your job and hold your head in high. My conscience is clear that I put my best foot forward and tried my best," Bangalore Mirror quoted Shastri as saying.
"Results in the last 18 months speak for themselves. My performance in this period is something that I will treasure all my life. I am proud of what the young team achieved in the last 18 months. When I took over all this success was not expected."
The new India coach -- Kumble -- has already talked about having laid a blueprint for the team, and wants the players to implement it. Kumble's first major test will come in the India tour of West Indies.
However, the doors are not completely shut for Shastri to be a part of the India team. The support staff is yet to be selected, and Shastri might still get a chance as batting coach, but he is expected to face another stiff challenge from Sanjay Bangar and Pravin Amre.