Only days back, it was revealed that India cricket team captain Virat Kohli had reservations of having Virender Sehwag as the India coach just because the former cricketer wanted to bring on his own set of coaching staff.
Kohli reportedly claimed it doesn't look good in a "professional set-up" to have personal preferences. Let the same support staff, already in place, continue their work as they understood the "needs of team members on an individual basis".
It was learnt that Sehwag, who was one of the front-runners for the India cricket coach job, alongside Ravi Shastri, wanted physiotherapist Amit Tyagi and Kings XI Punjab assistant coach Mithun Manhas in his team.
On Tuesday July 18, Shastri, the current India coach, the successor of Anil Kumble and Kohli's dear colleague, saw things completely going his way when Bharat Arun was appointed as the bowling coach of the India cricket team.
The 54-year-old Arun, relatively unknown among the cricket fans of today, was a part of the coaching set-up during Shastri's tenure as the India team director, a couple of years back. Needless to say, he remained the personal choice of the former cricketer-turned-commentator-turned coach.
Even a veteran like Zaheer Khan lost the post to Arun. That is the dominance Shastri has in front of the Board of Control for Cricket in India (BCCI) and the Committee of Administrators (CoA).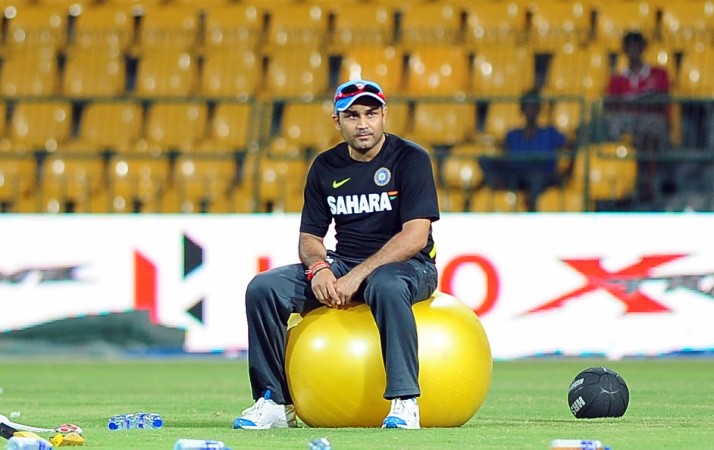 Why does Virat Kohli not have a problem with now, we ask.
In an event in Mumbai on Tuesday, Sehwag was asked to give his thoughts on the whole coaching development and the appointment of the coaching staff, but the former opening batsman preferred to remain silent.
Sehwag comes across as someone who doesn't really mince words, so the stark silence from him over the issue does seem to speak volumes of his current thoughts.
Do you feel the Shastri-Kohli superpower will have a final say in all Indian cricketing matters in the coming years? Comment your thoughts below.