The drama that prevailed over the selection of Indian cricket team support staff seems to be finally over as the Board of Control for Cricket in India (BCCI) has appointed Bharat Arun as bowling coach on a two-year contract.
Sanjay Bangar, who was working as batting coach, will double up as assistant coach until the 2019 Cricket World Cup. R Sridhar will continue working with Virat Kohli's team as fielding coach.
A four-member special committee, consisting BCCI acting president CK Khanna, acting secretary Amitabh Choudhary, CEO Rahul Johri, Diana Edulji, met with Shastri on Tuesday, July 18, to come to a conclusion about the support staff.
What about batting and bowling consultants?
Doubts still remained over the roles of Rahul Dravid and Zaheer Khan, who were recommended by the Cricket Advisory Committee (CAC), as consultants. It has now emerged that their appointments will be confirmed once they meet with the authorities.
Notably, the CAC, which had interviewed candidates for the role of India coach, had come up with the unforeseen appointments of Dravid and Khan as bowling coach apart from zeroing in on former Team Director, Shastri, as Anil Kumble's successor.
However, the Supreme Court-appointed Committee of Administrators (CoA) put on hold the contracts of Khan and Dravid, saying the CAC had gone beyond the brief in appointing consultants. It also said that the names of the former India stars were just recommendations and that head coach Shastri will have the option to choose his own support staff.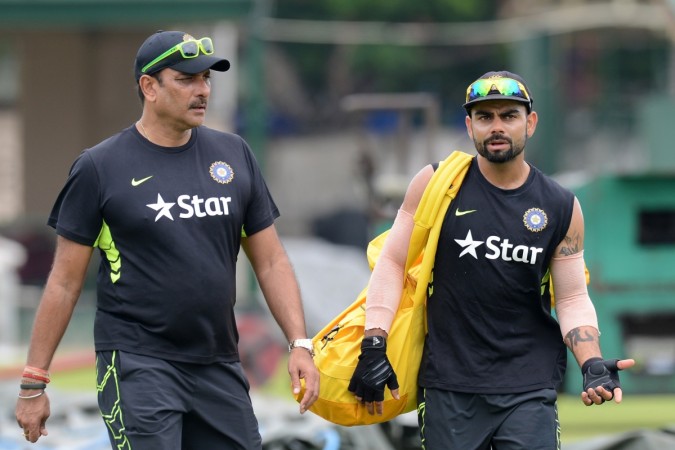 Shastri though said he was welcome to having Dravid and Khan in consultant roles. When asked about the amount of time the legendary cricketers will spend with the team, the former India said the decision has been left to the duo.
"That they [Dravid and Khan] will speak. It all depends on the individuals, how many number of days they want to give. But their inputs will be invaluable and they're most welcome. And I've spoken to both gentlemen personally," Shastri said, on Tuesday.
Shastri had been maintaining that he wanted Arun, who worked under the World Cup-winning all-rounder during his tenure as the Team Director from 2014 to 2016.
The 55-year-old had also expressed concerns about Khan's availability in a full-time role as the former India pacer reportedly was willing to work only for 100 days, as opposed to 250 days a full-time staff is expected to spend with the national team.