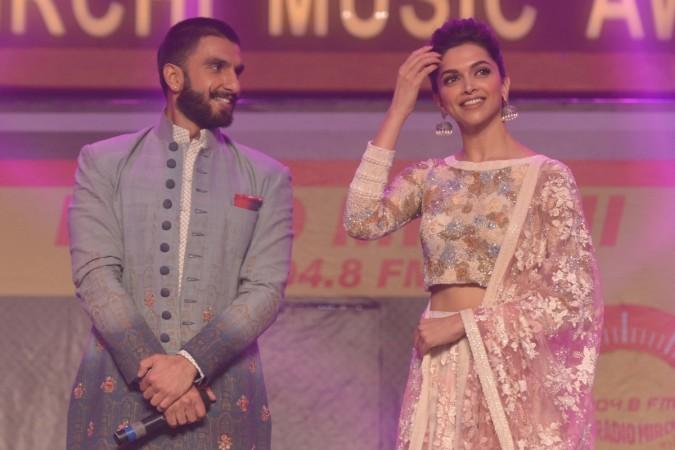 Bollywood's favorite couple and award-winning actor Deepika Padukone and Ranveer Singh have been adored by the media and especially by their fans. The cute couple has been very open and expressive about their love for each other.
A lot of stories and assumptions have stirred up in the reports by the media from secretly getting married to spotted love bites. Ranveer is known for his good spirit and amazing sense of humor always has the wittiest ways to get back at them.
Recently, Ranveer Singh was spotted with Alia Bhatt at the Gully Boy Wrap-up party in Mumbai. They were being snapped and shot by photographers as he walked out of the venue along with Alia. As the actors stood to pose, Ranveer made a remark to the waiting reporters in a sarcastically humorous manner saying, "Love Bite chahiye aapko? Love bite chahiye? (Do you want a love bite?)"
Apparently, a few months back, there was a report that was being passed around by the media about a love bite on Deepika Padukone's lips and another one before this was about a mark on her neck. The stories stirred up some gossip about their sex life and it is possible that Ranveer Singh made the sarcastic remark for that report at the media.
Ranveer Singh has always set some major boyfriend goals, bursting with confidence everywhere he goes and not afraid to speak his mind, be it at award shows or at a general interaction with the media. He has been seen chasing Deepika with flower, doing the ultimate act of a protective boyfriend in public, getting down on his knees holding Deepika's hand and even letting Deepika cut off his mustache! Isn't he the perfect boyfriend?