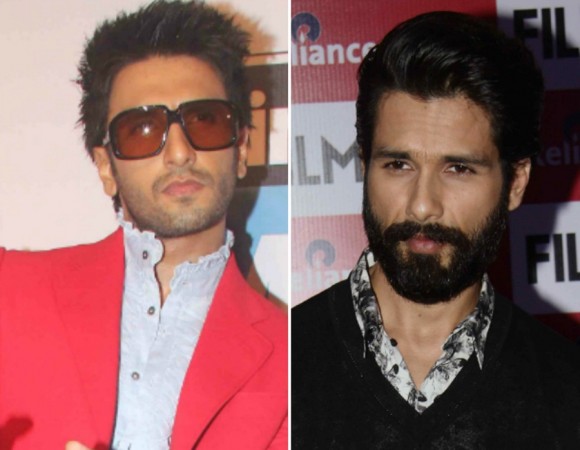 A lot has been said and written about the rumoured cold war between Shahid Kapoor and Ranveer Singh who both gave a stupendous performance in Sanjay Leela Bhansali's Padmaavat. The reports of the alleged cold war strengthened when Shahid Kapoor had said during one of his interviews that he would have done the role of the Turkish invader Alauddin Khilji differently.
Ranveer Singh, during the start of the career, had once said, that he would have done a better job of Shahid Kapoor's role in Kaminey. However, it seems that the Padmaavat star is regretting his statement which he made years ago.
During an interview with India Today Ranveer clarified and said, "In my first year, I was very arrogant. That was not something I should have said. I regret saying that."
ALSO READ: Cold war? Padmaavat actor Ranveer Singh says, 'I did my best to welcome Shahid Kapoor'
Ranveer's apology came after Shahid Kapoor made the above statement. Shahid's statement had raised many eyebrows which added fuel to the fire of a possible rivalry between Ranveer and Shahid.
When Ranveer was quizzed about Shahid's Khilji comment, Ranveer laughed it off and said, "What's wrong with saying that? I don't know if he could have done it better or worse, but every actor brings something unique to the table."
Ranveer, who is currently basking in the glory of the success of Padmaavat, seems is in no mood to irk anyone.
Ranveer was seen taking up the PadMan Challenge and dancing to the tunes of the film's song 'Superhero' along with Akshay Kumar, showing off their quirky moves.
ALSO READ: Shahid Kapoor hits back at netizens who spoke about Misha's sex appeal, says 'Want her to have a normal childhood'
While the short video clip garnered 706,521 views so far, Ranveer's ladylove Deepika Padukone aka Rani Padmavati commented on the video with a joker smiley.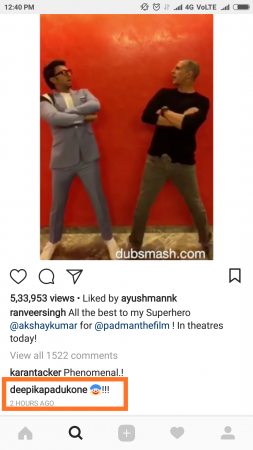 Padmaavat has collected Rs 231 crore so far at the domestic box office and is still going strong despite new films releasing shattering many records at the box office.