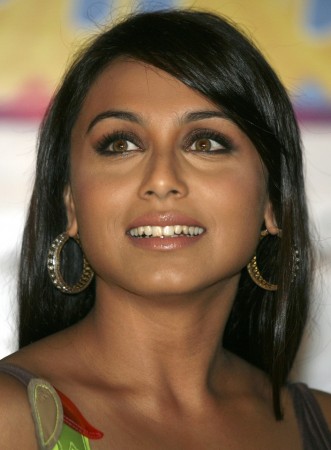 Those expecting to see "Hey Ram" pair Kamal Haasan and Rani Mukherji in yet another movie, here is some sad news. Recent reports suggest that the actress has opted out of the project as she was not impressed with the script.
Earlier reports had stated that Rani was approached to play one of the leading ladies in the upcoming movie, which is tentatively titled as "Amar Hai".
Kamal Haasan and Rani Mukherji were much appreciated for their amazing chemistry in the critically acclaimed flick "Hey Ram", which was released in 2000. The movie was also India's official entry to Oscar's that year.
Meanwhile, it looks like Rani has become more selective while choosing her roles, especially after getting married to Bollywood producer Aditya Chopra. The actress was last seen in the crime thriller movie "Mardaani", directed by Pradeep Sarkar, which was released in August 2014.
The actress was lauded for her daredevil role as Shivani Shivaji Roy, a female cop who chases those who are involved in human trafficking. She was also nominated for Filmfare Awards in the category of Best Actress for her scintillating performance.
With her decision of opting out of Kamal Haasan's movie, fans will now have to wait longer to see Rani on screen.
Meanwhile, Kamal Haasan is busy marketing for his upcoming movie "Uthama Villain" and is travelling all over the country to promote the flick, which is scheduled to release on 10 April. The actor also has two other movies, "Papanasam" and "Vishwaroopam 2", which awaits their release this summer.
Soon after the release, Kamal will start shooting for a Tamil movie which will be an action flick.
The upcoming bollywood movie is being produced by Virendar Arora and Arjun K Kapoor.