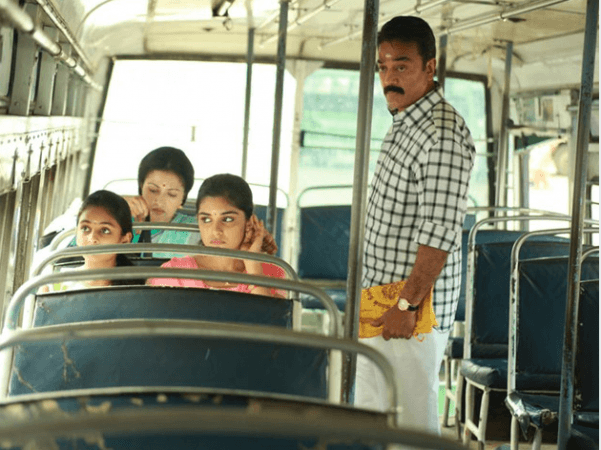 After a long hiatus and legal fights, the team of Tamil movie "Papanasam" is now getting ready to strategize the promotion of the movie ahead of its release. The latest we hear is that the Kamal Haasan starrer would hit screens this summer itself.
According to reports, the first agenda of the makers of "Papanasam" is to release the music of the movie composed by Ghibran. He is now listed among the top Tamil cinema composers, especially after the release of "Uttama Villain" songs and background scores.
It is presumed that Ghibran is ready with yet another album, which explores more of his musical sensibilities. The music composer reportedly has created an impressive array of background score as the movie is more of a thriller. It required him to contribute more to the storyline and script.
Meanwhile, fans are waiting to see if Kamal Haasan will turn innovative this time too with the film's audio launch, as he is known for doing something new for each of his movies. For "Uttama Villian", he did something novel, by being the first Tamil movie to release background score along with the songs.
"Papanasam" which was entangled with legal trouble over copyright infringement, is the remake of Malayalam hit movie "Drishyam" starring Mohanlal. The movie is directed by Jeethu Jospeh, who was also the director of the original version.
In the movie, Kamla Haasan plays the lead character of Suyambi Lingam. Gauthami, who is also the real life partner of Kamal, plays his wife. The movie also has star cast of Kalabhavan Mani, Asha Sarath, Nivedha Thomas, Anat Mahadevan, Baby Esther, Roshan Basheer, Charle and Delhi Ganesh.
The dialogues of the movie have been written by Jayamohan. The cinematography has been handled by Sujith Vasudevan and Ayoob Khan has taken care of editing.
The movie has been jointly produced by Suresh Balaje, George Pius, Rajkumar Sethupathi and Sripriya Rajkumar.