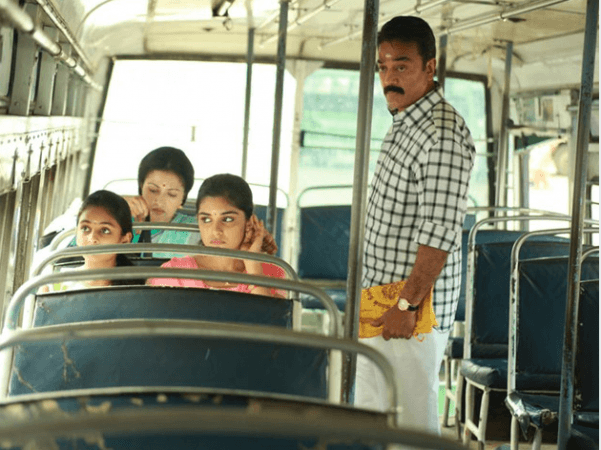 All legal hurdles have finally been cleared for Kamal Haasan's upcoming movie "Papanasam", which is the remake of Malayalam movie "Drishyam" starring Mohanlal.
The Second Additional District Court, Ernakulam has dismissed a suit filed by Satheesh Paul against the producers and director Jeethu Joseph. He had earlier filed a case against "Drishyam" on grounds of copyright infringement and had alleged that the film is based on his novel "Oru Mazhakalathu", which was published in May 2013.
The shooting of "Papanasam" was initially stalled by Satheesh Paul, after he obtained an interim injunction from Ernakulam Judicial First Class Magistrate Court. At that point, the court had said that the film has only a few differences from the novel and thereby is a copyright violation.
However, director Jeethu Joseph, who is the director of both the versions, said that the only similarity between the movie and Satheesh Paul's novel is that there are two murders and both come under the genre of crime thrillers.
After the shooting was stalled, producers of "Papanasam" decided to fight the case in court, which has now come out in their favour after both sides were heard. With this, the whole controversy over the movie has settled and the film is set to hit screens by the end of summer.
"Papanasam" made headlines since its announcement. All aspects of the movie especially star cast created lot of buzz. Fans are also waiting to see how the movie will differ from the original version and how Kamal Haasan will portray his role in his own style.
The movie will also see actress Gauthami -- real life partner of Kamal Haasan -- making her onscreen appearance after a few years.
"Papanasam" also stars Asha Sarath, Anant Mahadevan, Kalabhavan Mani and Nivedha Thomas. Music of the movie is by Ghibran and the film is jointly produced by Suresh Balajie, George Pius, Rajkumar Sethupathi and Sripriya Rajkumar.