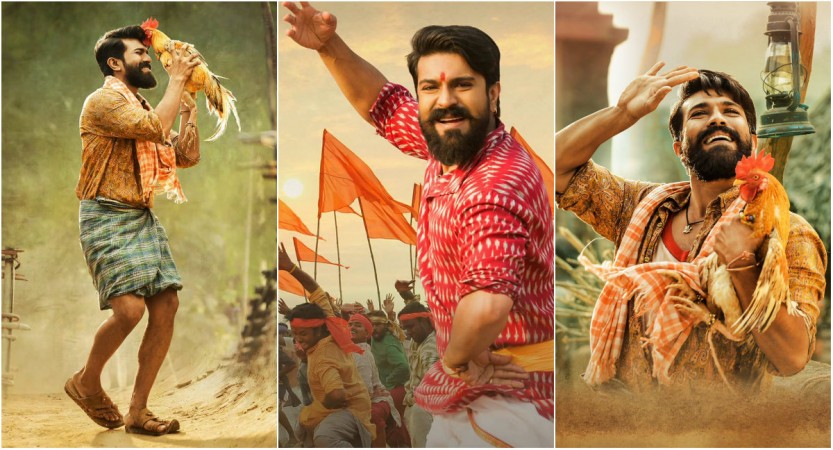 Mega power star Ram Charan explained why the makers of Rangasthalam have not released the sixth song of the film. He said it would give away the story.
Three lyrical videos of the songs — Yentha Sakkagunnave, Ranga Ranga Rangasthalana, and Rangamma Mangamma — have been released so far and they received an amazing response. Later, the jukebox comprising five songs was released. The two songs, apart from the three that were earlier released as lyrical videos, also became a hit among the music lovers.
The producers said audience will get to see the sixth song in the movie when it hits the theatres.
While the music lovers who loved all the songs in the jukebox have been wondering the reason why the sixth song was not released, Ram Charan revealed the reason.
Speaking in a TV interview, the young star said the sixth song has spoilers and its release would give away the story. He also said the film's director Sukumar did not feel the need for a second take for not a single shot also in the yet-to-be-revealed song as he performed so well.
The sixth song is my favorite from the album, he added.
He said he was shocked when Sukumar told that he would be playing a hearing-impaired guy. I reacted, "What are you saying?" when he revealed my character. But I agreed to do the film without even listening to the script. Later, when Sukumar narrated me the whole story, I was stunned.
"He (Sukumar) assured me that I would understand everything in a different perspective after he completes narrating in two hours. And he was right. I was mesmerized by my characterization and the story," he added.
Rangasthalam is slated for grand release March 30.