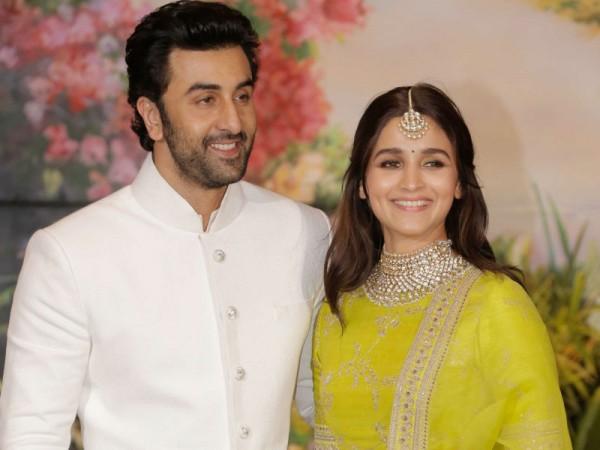 Bollywood actors Ranbir Kapoor and Alia Bhatt are rumoured to be dating and they clearly seem to be enjoying each others company. However, Alia's fans believe that Ranbir is a casanova and might break her heart.
There are many tweets from fans expressing their fear that Ranbir Kapoor will cheat on Alia Bhatt. They believe that the Sanju actor is a womaniser who will not marry Alia but will eventually hurt her feelings and walk away.
The fans' apprehensions stem out from the long list of Ranbir's former girlfriends. Earlier, the actor was in a relationship with Deepika Padukone following which he hooked up with Katrina Kaif.
While it was expected that Ranbir had finally found the love of his life and would get married to Katrina. However, their affair ended, leaving everyone shocked.
Ranbir was also linked with Mahira Khan after pictures of the two smoking together appeared on social media. Although there was no confirmed report of their affair, many still believe that Mahira had also dated Ranbir.
Now, the handsome hunk is with Alia and there is every reason for fans to believe that they are indeed dating. Ranbir had even confirmed his affair by saying that it was "too new" when asked if he was actually in a relationship with the Raazi actress.

While many fans are happy to see the couple together, some of Alia's fans have warned the actress. They opined that Ranbir is a "playboy" and not someone who would stay loyal to her.
"Alia has to watch out , Ranbir's is not that type of married man he is a play boy , even if he got married he won't last it will end up cheating on his wife whoever will be, he can be a nice BF but Not a faithful husband [sic]," a fan tweeted.
There are scores of such tweets from fans who do not want to see Alia dating Ranbir, but there are some others who also feel that the actor is very serious about the relationship.
Check some of the tweets below:
Ranbir kapoor is just a play boy yuno. Wont be long till yall hear about alia and his break upp :/ ugh

— Q. (@Modricly) June 21, 2018
Ranbir ka funda pehle istemaal karo phir vishwaas karo? sonam, deepika, katrina, mahira, and now alia?? Bloody playboy? hate him to the core of my heart?

— Pagal Ladki? (@sanjana__JW) June 3, 2018
At a certain age every stud or playboy need a decent girl to get married to !!

I guess Ranbir got one as Alia ???

— खुराफ़ाती (@khurafatijaat) May 31, 2018
I still feel Ranbir is talking about normal friendship wali relationship
And if it's true that they are dating then look at Ranbir's playboy image, sad for alia. #RanbirAliaRelationship

— Sunny (@SunnyShines_) May 31, 2018
So Ranbir Kapoor is now dating Alia Bhatt!
Deepika,Katrina,Mahira
Gosh he changes Girlfriends faster than one changes clothes!
Such a playboy

— Prachi Das?? (@PrachiNotDesai) May 19, 2018
Its better if alia stay away from this ranbir..he is a play boy..he will dump this lady also..he is not boyfriend material.

— Ramya sri (@Ramya1494) February 6, 2018
@aliaa08 Raazi is superb... Its treat to watch your acting Alia... Only i want to say pl dnt go along with Ranbir Kapoor as he will also ditch u.. He is womaniser

— arti nanal (@artinanal) June 11, 2018