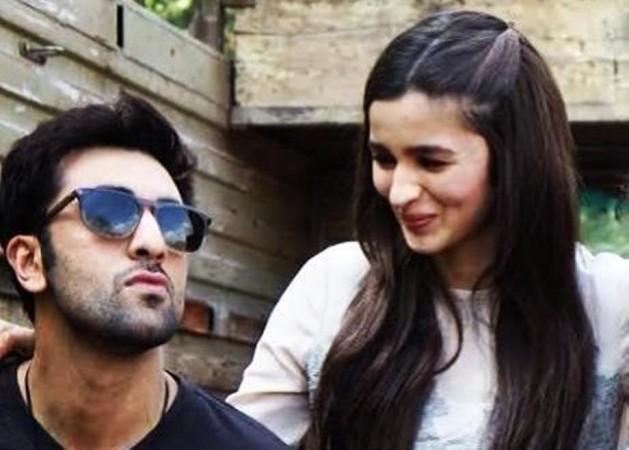 Ranbir Kapoor has recently been spotted at Alia Bhatt's house late night. Some pictures and videos of the Sanju actor having a nice time with the actress and her family at her residence came up on social media.
The photos are clicked from outside Alia's residence. A smiling Ranbir can be seen having a chat with Alia, and in another picture, her father Mahesh Bhatt also appears.
There is a video too that shows Alia's rumoured beau walking around the room, while Alia remains seated. According to reports, Ranbir went to Alia's house for a dinner with her family.
Earlier back in 2016, a picture had appeared on social media that had showed Ranbir kissing Katrina as the duo stood together on the balcony of their love nest. The photo had gone viral in no time, and later Katrina had even responded to the picture.
"I was embraced... It's always wonderful to be embraced," she had told a daily when asked about her intimate moment with her then boyfriend.
Although no such intimate moment between Ranbir and Alia has so far been captured by any camera, the two love-birds have been growing closer every passing day.
While the actress has been more or less tight-lipped about her relationship with Ranbir, the latter had already confirmed the liaison. He had some time back said that "it is too new" to talk about when he was quizzed about the affair.
Even recently, when a popular daily directly asked him if he is dating Alia, Ranbir very smartly replied, "Main iss sawal ka jawab dene ke liye Raazi nahi hoon [I don't agree to answer this question]". Raazi was the title of Alia's last movie.