After months of anticipation, Prithviraj's new movie 'Ranam' hit the theatres today, September 6. Touted to be the biggest cross-over Malayalam movie of all times, the film succeeded in generating a huge pre-release hype and it is reflecting in its initial attendance. Did this movie directed by Nirmal Sahadev live up to its expectations? Let us find out.
A dark gangster story
'Ranam' is basically not only an action thriller but also an emotional drama told in the backdrop of the drug mafia gang wars. Just like the Shyamaprasad movie 'Ivide', this film is also exclusively shot in the beautiful locales of the United States.
'Ranam' is set in the backdrop of Detroit and involves a drug dealer named Damodar (Rahman), controlling the underworld activities in the city. Aadhi (Prithviraj) who is Damodar's henchman, is now on a path of remorse.
Fed up with the drug peddling job, Aadhi now wishes to lead a normal life with his mentor Bhaskaran (Nandu) and his family. His desire to lead a normal life makes him leave Damodar.
However, Damodar knows that Aadhi is the smart drug peddlers and he wants him back in his gang. To bring Aadhi back, Damodar hatches various traps and this forms the major crux of the movie.
Prithviraj steals the show
The movie solely belongs to Prithviraj. For an actor like him, it was just a cakewalk to portray the dark character of Aadhi. The actor excelled in both emotional and action scenes and it was a real treat to watch him on screen.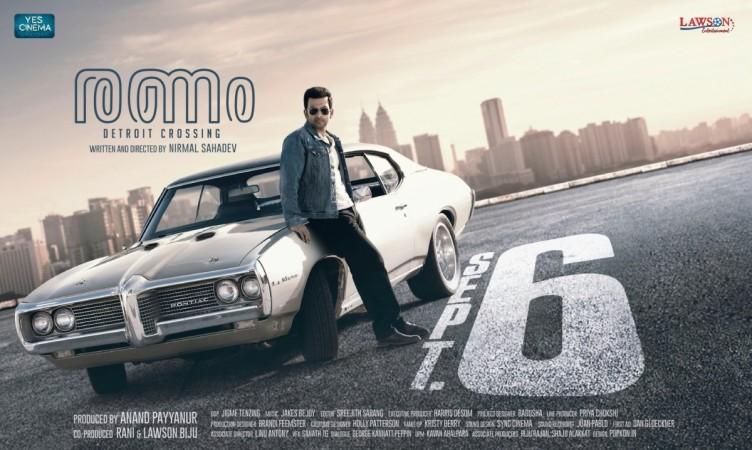 Rahman's character was stylish, while Nandu was lovable. The actress who portrayed the character of Nandu's wife in the movie went overboard at times and her performances in emotional scenes were highly melodramatic.
Isha Talwar as the lead heroine looked matured and the actress proved that she has that extra-mettle to portray serious characters on screen.
Nirmal Sahadev fails to impress
'Ranam' is basically a dark journey through the streets of Detroit. Nirmal Sahadev, as a director, succeeded in making a movie which is technically impeccable but failed to understand the pulse of the audiences. The film is rich in style but lacks substance quite badly. The narration is very slow, and the most of the times and audiences were seen looking at their smartphones to kill boredom.
It should be also noted that 'Ranam' was promoted as a thriller by the makers. But unfortunately, the film did not offer even a single thrilling moment, and it is basically an emotional drama which tells the story of Indians who face hardships in the United States.
Final Verdict
Amid huge expectations, Ranam emerged as just an average fare which tells the same old story of survival. If you have that extra time in the evening, go for it, just to watch Prithviraj's dazzling performance on screen.