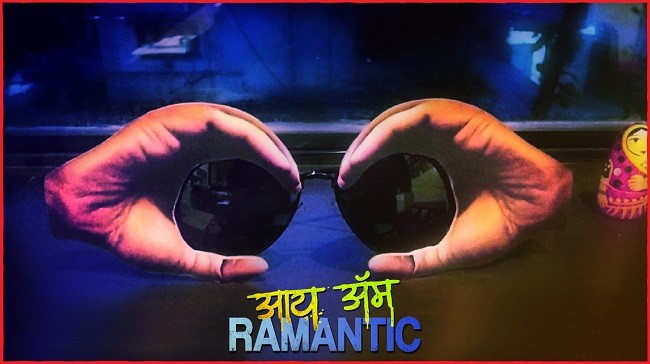 Director Anurag Kashyap's Bollywood movie "Raman Raghav 2.0," starring Nawazuddin Siddiqui and Vicky Kaushal, has received positive reviews from the audience around the world.
Check: Raman Raghav 2.0 review | Comic Strips | Special Screening | Trailer Launch
"Raman Raghav 2.0" is a thriller film, which is based on the notorious serial killer Raman Raghav who operated in Mumbai during the mid-1960s. Raman used a regular steel rod to reduce human faces to severed heads and broken skulls. After the Mumbai police captured him, he confessed that he had committed 41 murders. He was sentenced to death by the Bombay High Court, but it was later changed to life imprisonment.
Anurag Kashyap has written the story and screenplay for "Raman Raghav 2.0" in collaboration with Vasan Bala. The movie is about serial killer Raman (Nawazuddin Siddiqui), who stalks the drug-addicted detective (Vicky Kaushal), who is investigating his grisly murders. The film was premiered at the Cannes Directors' Fortnight, where it got a rousing reception.
The audience say the movie has a fresh story and Anurag Kashyap has created an engaging screenplay for it. As psychopath killer Raman, Nawazuddin Siddiqui has delivered brilliant performance, which is the highlight of "Raman Raghav 2.0." Vicky Kaushal has done justice to his role as cop Raghav. Vipin Sharma, Amruta Subhash, Sobhita Dhulipala and Ashok Lokhande's performances are also big assets of the film.
"Raman Raghav 2.0" has decent production values. Anurag Kashyap has employed guerrilla filmmaking technique, which make the film look raw and real. Jay Oza cinematography is big attraction on the technical front. Ram Sampath's background score is superb and it helps the director heighten the intensity of many sequences, add the viewers.
Many film goers shared their verdict on the film on their Twitter handles. We bring you some unique comments. Here is the live update of the "Raman Raghav 2.0" movie review by audience:
Sreedhar Pillai ‏@sri50
#RamanRaghav2 3/5. What goes inside the mind of a serial killer is told in a realistic manner by @anuragkashyap72 .Dark most of the time . #RamanRaghav2 3/5. Only heartless bad guys in the film,serial killer & drug addict killer cop.@Nawazuddin_S is good but becoming stereotyped
Ɽαϲλίζ ₲μρζα ‏@radiochatter
Three solid stars for #RamanRaghav2 ⭐⭐⭐ @anuragkashyap72 has a super hold on this thriller. It affects you. @vickykaushal09 is the real surprise package in #RamanRaghav2 His character's passive aggressive nature captures your attention..@Nawazuddin_S delivers a flawless performance as the nutter serial killer. If you liked #Badlapur you'll love his act in #RamanRaghav2. But all said and done, you need to have a stomach for violence, gore and all things nasty and grim to like #RamanRaghav2 So much death!
Rachel Baker ‏@fashionfolktale
#RamanRaghav2 literally gave me goosebumps! Another brilliant film by @anuragkashyap72 ! @Nawazuddin_S Time and again proving his mettle Brilliant performance by @vickykaushal09, trust him to go from being intimidating to vulnerable in a fraction if seconds #RamanRaghav2 @sobhitaD was so effortless in #RamanRaghav2! Kudos! More power to you girl
Prakash Khetpal ‏@pkverdicts
‪#‎RamanRaghav‬ 2.0 - Gruesomely Brilliant!!! Madness at its best. Anurag Kashyap at it's best. The genre this movie belongs to; he is the perfect person to craft at this best. Finest performances withdrawn from the ace Nawazuddin and Vicky Kaushal. It is these two actors that make this watch a perfect delight making you feel gruesomely brilliant. Raman Raghav is a dark bitter coffee that may not find many takers; but those who enjoy a change; this bitter coffee is true to its made. Go for it.
Taraash Mehrotra ‏@Taraash_M
Dark. So dark. Dark only in a way @anuragkashyap72 could deliver. Can't get over how real and layered the characters were #RamanRaghav2 wow! I loved how @vickykaushal09 held his own against nawaz. Totally underplayed Raghavan and dint try to stand out when unneeded. Super actor Raghavan anywhichway is super complex and dark. Was so fascinating to see @vickykaushal09 play it out the way he did. He is so real #RR2 Very exciting to see where @anuragkashyap72 is taking Indian cinema. Raman raghav is wicked! Kashyap is a genius. We need more of such films Ramanna & Raghavan's romance is almost analogous to the one shared by Hannibal Lector & Will Graham in Hannibal. So dark. @anuragkashyap72 Kashyap doesn't disappoint with his female lead yet again. @sobhitaD's character is layered and has so many shades to her. She nails it.
Suhail Nayyar ‏@SuhailNayyar
What an amazing performance by the versatile @vickykaushal09. From #Masaan to #RamanRaghav2. Uff kamaal veerey. #RamanRaghav2 Filled with layers, twists, dark humor & outstanding performances by @Nawazuddin_S @vickykaushal09 & the amazing @sobhitaD.
Ashish Saksena ‏@ashishsaksena
#RamanRaghav2- dark & gritty. Return to form by @anuragkashyap72. @Nawazuddin_S walks away with the film. Very watchable. Taut thriller.
Nikhil Mahajan ‏@iamnm
Cold blooded, brutal and riveting - #RamanRaghav2.0 grabs you by the throat and doesn't let you go. Wow!
Vicky Sanil ‏@Vickykosuno
#RamanRaghav2 watta mad film. U need to be mad to like the movie. Great work by @Nawazuddin_S @vickykaushal09 @HarshSolo #soulmates @AmrutaSubash u were excellent in #RamanRaghav2 as @Nawazuddin_S sister. Outstanding performance.Brilliant acting. May u get many more films
Upendra Sidhaye ‏@upendrasidhaye
#RamanRaghav2 a razor-sharp, twisted & terrific film by @anuragkashyap72 elevated by super-wicked, creepy Nawazuddin Siddiqui ... Edgy Vicky Kaushal & vulnerable Amruta Subhash. #RamanRaghav2 #RamanRaghav2 is like Sushi. It's not for everyone and that's absolutely fine. But I loved it. #Kadakk
Aparna Nadig ‏@aparnanadig1
Feel #RamanRaghav2 is mad, engaging, dark, compelling,a total head rush. Music that creeps into your skin. A thriller you don't want to miss
Pankaj Sabnani ‏@pankajsabnani
#RamanRaghav2 boasts of great performances by @Nawazuddin_S & @vickykaushal09 yet leaves you disappointed because of its sluggish pace.
Shifa maitra ‏@ShifaMaitra
Must watch #RamanRaghav2...it's awesome @Nawazuddin_S @vickykaushal09 @sobhitaD @anuragkashyap72
Siddharth Hussain ‏@hussainsid
#RamanRaghav2 STRONG RAMAN WEAK RAGHAV ... @Nawazuddin_S what a brilliant actor ,Let down by weak screenplay n weak direction by the director of BombayVelvet n also #RamanRaghav2 #RamanRaghav2 is Bad version of a great 45minute film Raman Raghav made in 1991 directed by #SriramRaghvan @Nawazuddin_S is a gifted actor Knows his craft back of D hand @AmrutaSubash is awesome. @vickykaushal09 is a miscast in #RamanRaghav2
Drama Queen ‏@humour_rumor
Brilliant, Super, Terrific..... Take a bow...Nawazudin and @anuragkashyap72 for #RamanRaghav2 This is a delight for dark movie lovers...
Devang Pathak ‏@DevangPat
The way @Nawazuddin_S elevates #RamanRaghav2 is mind-blowing. As dependable as it can get.
Niraj ‏@niraj_1974
This kind of psycho thriller have not been made till date in Bollywood...intriguing and calm fully anxious 1st half ..#RamanRaghav2
RJ Harsh ‏@rjharsh19
#RamanRaghav2 #TillInterval Steals ur attention! Very Very engaging! Too gud screenplay! @vickykaushal09 @Nawazuddin_S @anuragkashyap72
SI ‏@iyers77
Brilliant performance by the one and only @Nawazuddin_S #RamanRaghav2 looks good. Super debut by @sobhitaD
Ashish Kaul ‏@aashishkaul
#RamanRaghav2 is @Nawazuddin_S shining brite; establishes himself as solo STAR. Rest of the film is an atrocious script & terrible Direction
Mihir Purandare ‏@kingmap4real
@Nawazuddin_S & @vickykaushal09 excellent transition of characters in the movie #RamanRaghav2.0 Must watch for people who like going deep
Patralekhaa ‏@Patralekhaa9
#RamanRaghav2 I simply loved it! Loved everything abt it! Go watch this film n get ready for a gut wrenching trip.@anuragkashyap72