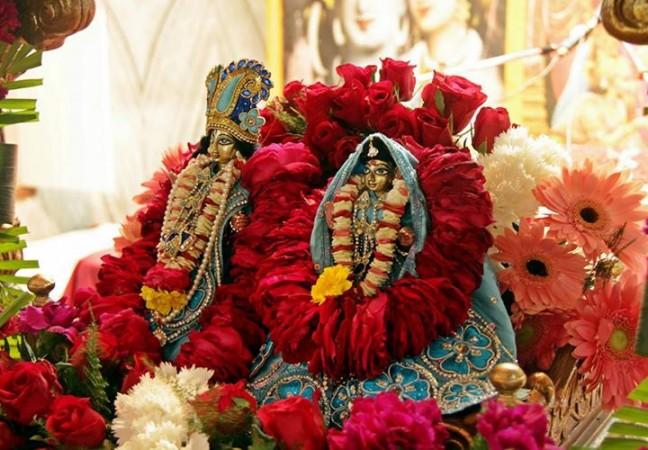 Ram Navami is a spring Hindu festival that celebrates the birth of Lord Ram and this year it falls on Sunday, March 25. The festival is a part of the spring Navratri and falls on the ninth day of the Shukhla Paksha(bright half) in the Hindu calendar month of Chaitra.
As per the Gregorian calendar, Ram Navami is mostly celebrated in the months of either March or April.
Why Ram Navami is celebrated
Ram is believed to be the seventh avatar of Vishnu, born to King Dasharatha and Queen Kausalya in Ayodhya. He is said to be incarnated on earth to kill Ravana.
The celebration of the festival
Ram Navami celebrations are marked by pujas, bhajan and kirtan (devotional worship). Devotees also observe a fast on the day and recite passages from Ram's life.
The day is celebrated with much fanfare especially in Ayodhya and Sita Samahit Sthal in Uttar Pradesh, Sitamarhi in Bihar, Bhadrachalam in Telangana, Kodandarama Temple, Vontimitta in Andhra Pradesh, and Rameswaram in Tamil Nadu.
Nepal, which has a majority of Hindu population, also celebrates Ram Navami and devotees visit the Janakpur dham temple.
Rathayatras (chariot procession) with idols of Ram, his wife Sita, his brother Lakshman, and Lord Hanuman are also organized in various places.
Temples and organizations also conduct charitable events in which meals are served to the needy.
Ram Navami puja muhurat (timing)
Puja muhurat - 11:14 am to 1:40 pm
Rama Navami madhyahna moment - 12:27 pm
Navami starts March 25 08:02 am and ends on March 26 05:54 am.
Ram Navami delicacies and foods to eat while observing a fast
Sweets are an important part of the festival and these are first offered to Lord Ram and then shared among family and friends. Coconut ladoos made from jaggery, grated coconut and milk are a popular sweet, as is the Makhana kheer.
Devotees, who fast, prepare food items such as vadas, khichdi, and chapattis using ingredients such as tapioca, buckwheat flour, chestnut flour and curd.