The state of Karnataka is set to celebrate Ugadi (also known as Yugadi) Sunday, March 18. The same day, Maharashtra will also welcome its new year known as Gudi Padwa.
What is Ugadi/Gudi Padwa and why it is celebrated
The festival marks the first day of the new year according to the lunisolar calendar month of Chaitra. As per the Gregorian calendar, the day usually falls in March or April each year.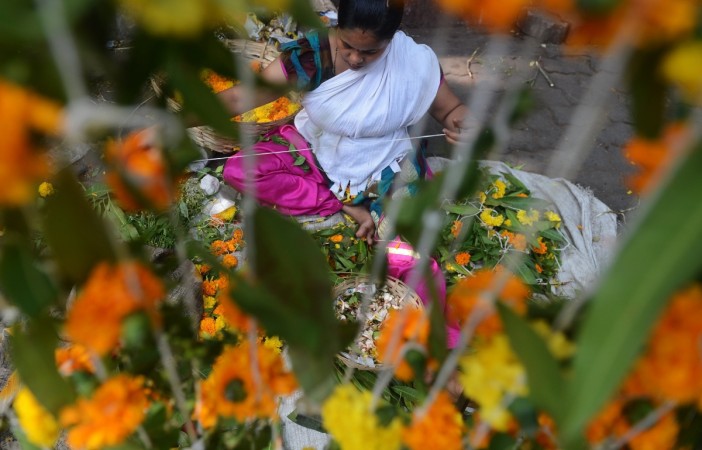 The name Ugadi is derived from Sanskrit words yuga (age) and adi, which means the beginning. The name hence translates to "the beginning of a new age."
Gudi Padwa is a similar festival celebrated by Maharashtrians to welcome the new year. It signifies the arrival of spring and is also a time when the Rabi crops are harvested.
Gudi means a flag, which are often put up at homes on the day of the festival and Padwa, derived from Sanskrit the first day of each fortnight in a lunar month
Apart from Karnataka and Maharashtra, the day is celebrated with much fanfare even in Andhra Pradesh, Telangana, and the Konkan region with much fanfare.
How is Ugadi celebrated?
Like most festivals, the residents of Karnataka celebrate Ugadi by drawing colorful Rangoli patterns on the floor and decorating their homes with mango leaves. Revelers also buy gifts for friends and family and many also offer things to the poor.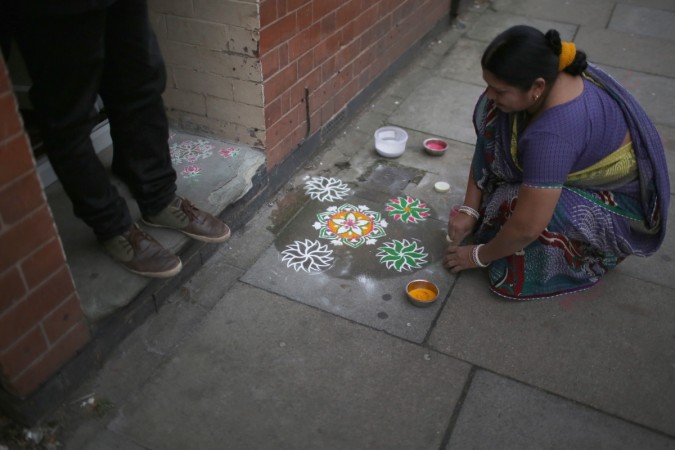 People take special baths and oil treatments, visit temples and prepare many kinds of delicacies. One of the most important food on Ugadi is the Pachhadi – which combines sweet, sour, salty, tangy, spicy and bitter flavors. These tastes are known to represent the different facets of life.
How is Gudi Padwa celebrated?
Gudi Padwa is celebrated with much fervor in and around Maharashtra. The preparations are made in advance and homes are thoroughly cleaned and decorated to welcome the new year.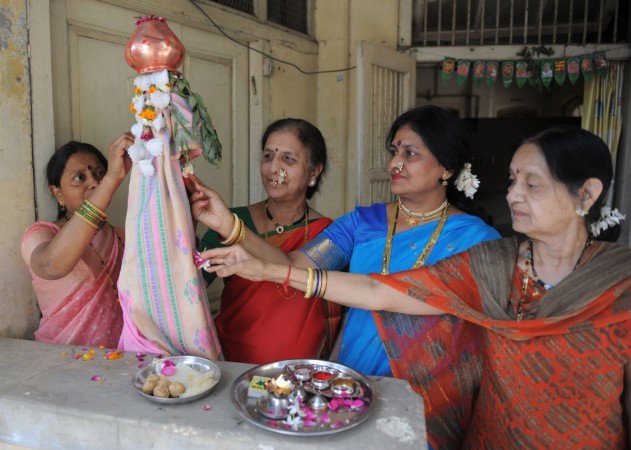 Rangoli is drawn on the floor in different colors and designs and families also put up a special flag at homes on the day. The flag is decorated with flowers, mango and neem leaves, and is topped with an upturned silver or copper vessel.
Street processions and dance festivals are held on the day and various delicacies are prepared and shared. Shrikhand, poori and puran poli are special dishes made on the day.