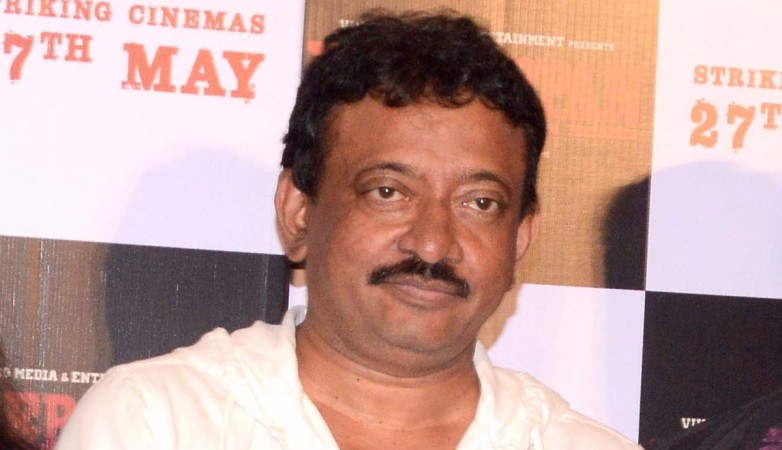 Filmmaker Ram Gopal Varma (RGV) has cautioned superstar Mahesh Babu against choosing family entertainers after watching his latest outing "Brahmotsavam," which has received mixed response from both critics and the audience.
Check: Brahmotsavam Review | Box Office Reports
Mahesh Babu's 2013 family drama "Seethamma Vakitlo Sirimalle Chettu" became a big hit at the box office. But his later two release "1: Nenokkadine" (2014 psychological thriller) and "Aagadu" (2014 action comedy) tanked at the box office. Prince once again chose to do another family drama titled, "Srimanthudu," to play it safe and save his career, and it was a super hit.
The superstar has once again tried to score a blockbuster with a family drama, but "Brahmotsavam" has failed to impress the audience. A day after the film was released, Ram Gopal Varma watched it and took to Twitter to share his verdict. In a series of tweets, the director praised Mahesh Babu's performance and also took a dig at him without mentioning his name or movie.
Ram Gopal Varma tweeted: "The main utsavam for me is that family films will stop getting made and I want to now see Brahma devudu's face. All world famous choreographers like Savion glover,Martha Graham,George Balanchine etc should learn from this. In family film father watches heroines assets, mother watches clothes, daughter texts boy friend and bored son sleeps.. M shud understand this. [sic]"
The filmmaker added: "Mr M should understand family films are just entry exit visuals at theatres but once in seats they all want to see Pokiri, okkadu, Businessman. Mr. M should understand so called super hit family films at best will create Shoban Babus and not Krishna's and NTR's Devata super story I remember but don't remember Sobhan babu..I remember Krishna Ntr in agent gopi Adavi Ramudu..but I don't remember story Mr.M You need to understand that ur super stardom should be extraordinarily very many times much above very very much ordinary families. [sic]"
Ram Gopal Varma faced the wrath of fans of power star Pawan Kalyan when he made critical remarkss on the latter's recent release "Sardaar Gabbar Singh." However, he is happy that unlike Pawan Kalyan's fans, Mahesh Babu's fans have received his opinions well. He tweeted on Sunday: "Am really happy that all the M fans took my comments so positively.