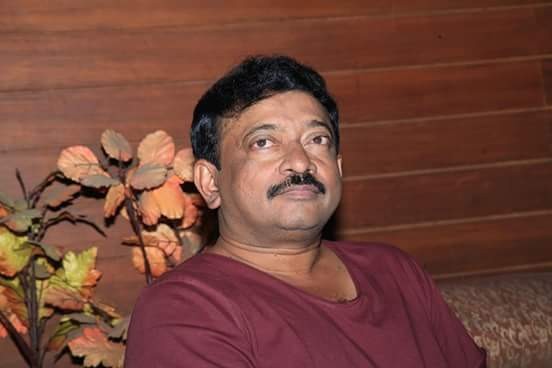 Director Ram Gopal Varma has a habit of shooting his mouth off on Twitter. And that often lands him in a controversy. The latest tweet of his also has a lot to say - about Narendra Modi. RGV as he is commonly known took to social media to talk about his film Sarkar and how there is a real-life Sarkar as well. In his film, it was Amitabh Bachchan who played the role of a don but RGV feels in real life it is Modi who is the Sarkar. Does he mean Modi is a gangster? Well, not really.
RGV was apparently referring to ther demonetisation strategy which Modi has taken that sent India into a tizzy. He wrote, "Irony of the Modi effect is that people with no black money are panicking much more than people with black money."
This time round he seems to have praised Modi but earlier he criticised him. He trashed the Government of India's Swachcha Bharat campaign ad when it launched and even gave advice to Modi. He tweeted, "Films division's Swachcha Bharat Ad is worse than Aag..Someone should tell Mr Narendra Modi that these kind of Ads will make India dirtier." This did not go down well with NaMo supporters.
The director is working on Sarkar 3 which stars Amitabh Bachchan. Interestingly, this is the eight film that Big B is working with RGV on. He seems to be the only Indian star who understands this director!
Contoversies that Ram Gopal Varma has gotten into:

1. Earlier this year he shamed a female journalist on social media for criticising his film Veerappan.

2. In April, he stated that Rajinikanth looked bad and had no six-pack abs. He added that nowhere in the world could a man who looked like this could be a Superstar.

3. RGV referred to actress Sridevi as 'thunder thighs' for her success.

4. In February, he referred to Ram Rahim of MSG as an ass.

5. RGV blamed the deaths in Pushkar on God.

6. During Ganesh Chathurthi, he questioned the existence of Lord Ganesha. He asked, "Does Lord Ganesha eat much more than other Gods? My doubt is becos all the other Gods are either trim or muscular, Did Lord Ganesha have a paunch in his childhood too or did it develop in the recovery time of the elephant head operation?"