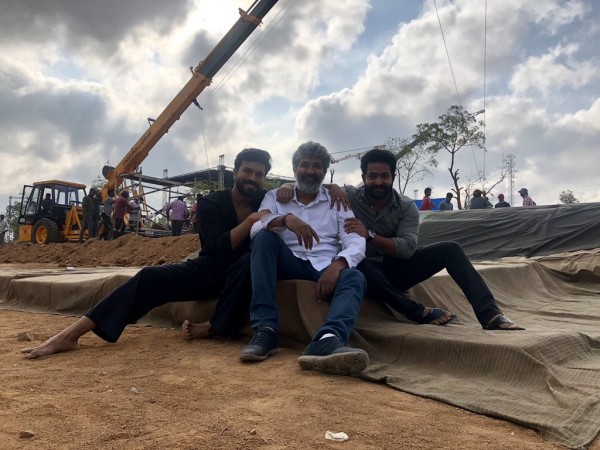 SS Rajamouli is one of the personalities of Tollywood who made the Telugu cinema see the international audience. His Magnum Opus Baahubali made it possible for Telugu cinema to bear the torch of glory.
After gaining such a colossal success through Baahubali, SS Rajamouli came up with an interesting news that he is to make a movie with Telugu lead heroes Ram Charan and NTR, which is tentatively titled RRR.
Ram Charan and NTR are considered the tier-1 heroes of Tollywood, as per their fan base and the movies. With the lasted releases Rangasthalam and Aravinda Sametha Veera Raghava, the stars have proved their individual prowess, yet again.
Amidst all the gala revolving around the movie RRR, let us discuss of things the makers must keep in the mind for this movie.
We all know that Telugu's Megastar Chiranjeevi has a mammoth following among the audience worldwide. His son Ram Charan who entered the movies to take up his father's legacy has proved that he is an actor. His latest super hit Rangasthalam is one example to say what craze he has earned as an actor.
On the other hand, Nandamuri Taraka Rama Rao's grandson Jr. NTR has a mass following among the Telugu audience. He is even branded as one of the most energetic actors of Telugu movie fraternity.
Despite the close bond between Ram Charan and NTR, the fact that these stars have strong individual fan base adds to the tensions for SS Rajamouli and the makers of RRR.
It is an open secret that Ram Charan and NTR share a close rapport with each other. There are seen partying and hanging out in private meets along with families too. But, as both the stars have individual fan bases, this had become a thing over the internet now.
Ever since this crazy multi starer has been announced, Ram Charan's fans and NTR's fans have started a mini-war over the internet. Creating polls on which hero is to lead what kind of role, prediction on who among Ram Charan and NTR would look dominant in the terms of acting, creating discussions on which hero has more stamina at the box-office, etc has become a trend on the internet now.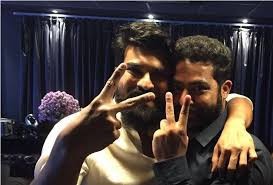 Some tweeps have already started giving credits to their favourite hero and hence the fan wars on virtual platforms. Well, until and unless this competitive war gets to hurt each other's feelings, it is acceptable. But, if the fans fight furthermore to create an unacceptable environment, it would become a little difficult for the stars to deal with.
It appears like this is going to be a thing to deal for SS Rajamouli and the makers of RRR. We have to wait and see how SS Rajamouli and the team would deal with the rival fan bases of NTR and Ram Charan without the competitive spirit getting disturbed.
The PR managers of both Ram Charan and NTR are to be more responsible in sharing the latest updates and things regarding RRR to avoid such serious rivalry among the fans.