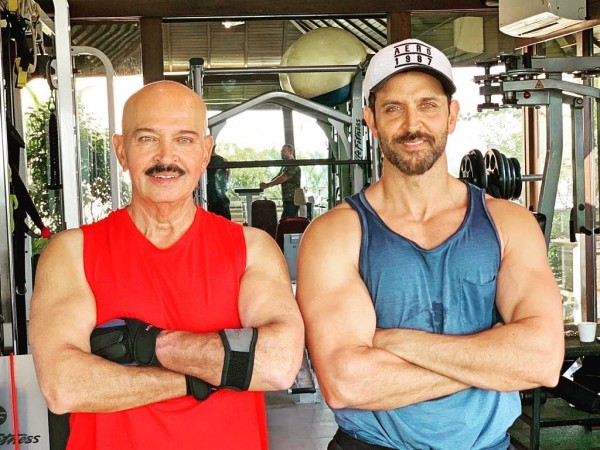 Hrithik Roshan on Tuesday revealed on social media that his father and actor-director Rakesh Roshan has been diagnosed with early stage of throat cancer and was operated on at a hospital in Mumbai. Rakesh Roshan's brother Rajesh Roshan has now given an update about his current health condition.
"He is better now and recovering well. We were all very tense about the surgery and the entire family was in the hospital with him. God willing, he will be up in the next three days and should be discharged from the hospital," Rajesh Roshan told Mumbai Mirror.
Prime Minister Narendra Modi too had prayed for Rakesh Roshan's good health after coming across Hrithik Roshan's tweet on Tuesday.
"Dear Hrithik, praying for the good health of Shri Rakesh Roshan Ji. He is a fighter and I am sure he will face this challenge with utmost courage," Modi tweeted from his official Twitter handle.
Thanking PM Modi for his concern, Hrithik informed him that Rakesh Roshan's surgery has gone off well.
"Thank you Sir for your concern and good wishes. I am very happy to inform that according to the doctors his surgery has gone off well," Hrithik replied.
Hrithik Roshan's ex-wife Sussanne Khan too had commented on the tweet and said, "He is the stronger than any super hero all will go smoothly."
On the work front, Rakesh Roshan is currently looking for a leading lady opposite Hrithik Roshan for his upcoming superhero film Krrish 4.